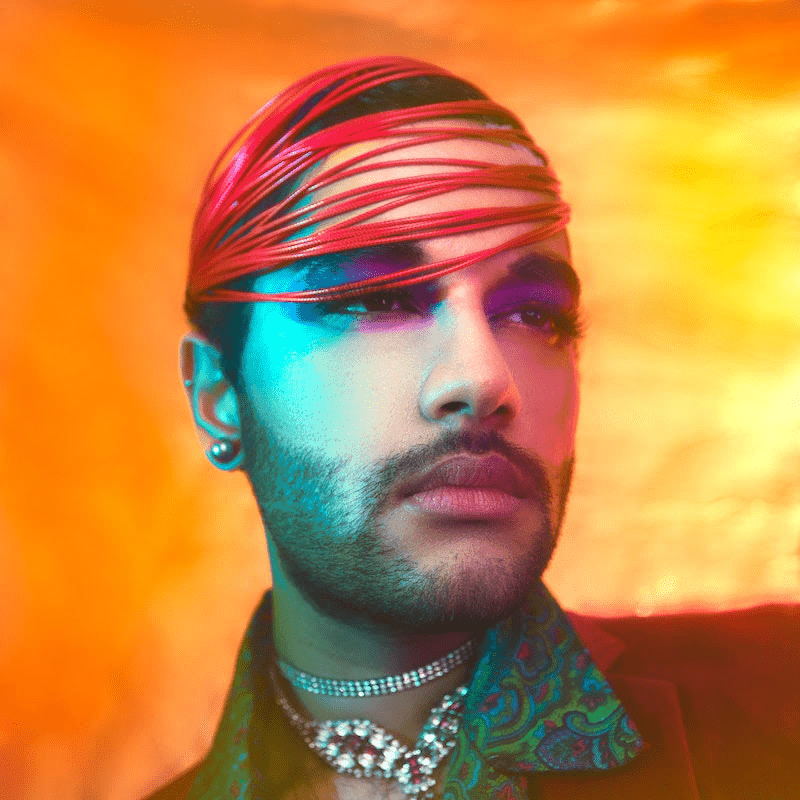 VJDAMUSICMAN Creates "Chaos on a Canvas" With His New Album!
VJDAMUSICMAN unveiled his third full-length album Chaos on a Canvas, on May 12 via Retrograde Records.
The new album by the 24-year-old Indian-American rising musician served as a tumultuous conclusion to its predecessors. VJ made his debut in 2020 with Escape The Retrograde, followed by his EP Rangi, exhibiting his musical versatility and songwriting prowess. His 2021 album, Kinks & Trauma, earned massive acclaim for exploring authenticity and vulnerability.
The fifteen-track-long masterpiece delves into the themes of identity clash and tackles internalised homophobia and heteronormativity one dance number at a time. From textured hip-hop/rap numbers like "Stockholm Syndrome" and "Lingering" to R&B/Soul tracks like "Kiss My Asstrology" and "Love Is Not Earned" to genre-fluid, fan-lauded numbers like "UGLIES" and the titular song, "Chaos On A Canvas (Until I Found Him)," the album offers something for everyone.
Offering up a genre-defying pop record journeying themes of representation from the Indian community to inner queer voices, the record is helmed by lead single "UGLIES," a 2.5-minute dance banger that dives into the intersectionality of identities and cultures and makes use of different cadences and flow changes. From the villages of Chennai to the colonial alleyways of North Carolina, the grassroots feel and homage to the sights of saris and coconut hair oil and the sounds of kuthu music are used to reflect that regardless of the destination, the complexities of the identities follow. "No matter how hard we try to assimilate, we will always be seen as ugly," VJDAMUSICMAN exclaims.
In the accompanying music video for the lead track, these intersectionalities of identities can be easily seen with the two main characters the song highlights: VJDAMUSICMAN and the Mad Hatter. MusicMan represents the confusion and insecurity that constantly surround culture clashes, as indicated by the mixture of R&B vocals with the heavy cinematic synths present in South Indian soundtracks. The visuals of the dancers performing in Indian garments with kuthu steps amidst the colonial architecture reflect the common experience of first-generation Indian-Americans.
"UGLIES" music video then switches to VJDAMUSICMAN's alter ego, Mad Hatter, who exudes confidence and pride in pursuing one's vulnerability and truth, an often challenging road, as sonically represented by aggressive rap lyrics and choreographed using one of India's richest storytelling art forms, Bharatanatyam. The music video brings the song to life featuring choreographed dancing, outfit and style changes, and even a skit during the visual's intermission.
Watch the music video for "UGLIES" below:
Overall, Chaos On A Canvas propels VJDAMUSICMAN's ambitions and lays the groundwork for his future releases, showcasing him as a versatile musician with an amazing vocal range and aural sensibilities who is a force to be reckoned with.
The album is available to stream and purchase on all digital streaming platforms. 
Listen to "Chaos on a Canvas" on Spotify now!