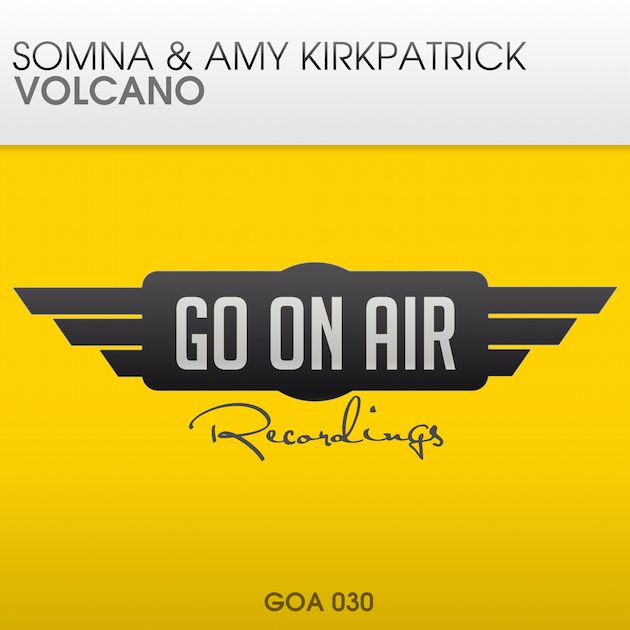 Somna & Amy Kirkpatrick - Volcano
After receiving recognition for the most streamed trance track of 2015 on Beatport for "One Thing About You", Somna and Amy Kirkpatrick reunite for the release of "Volcano", OUT NOW on Go On Air Recordings.
VOLCANO begins a soft and steady pace as a rhythmic ballad with a mid chorus that speaks to even the most stubborn hearted listener, before propelling into a synth fueled swirl. Amy Kirkpatrick's gentle yet striking vocals add the golden touch to an already stunning background, perfectly accompanying the intricate sounds of a piano melody. Piercing straight through our emotions like a dagger to the heart, Amy sings of a love on the brink of disaster. Leaving us with the lyrics, "I will never let you go."
About Somna:In an ever expanding global electronic music scene concrete with new artists appearing every day, it takes nothing short of raw talent to stand out. While Somna is somewhat of a relatively fresh name to the trance scene, his discography and accolades read that of a seasoned veteran, which comes as no surprise considering his career spans over a decade in the scene under different guises and co-writing / production projects behind the scenes. His singles can be found on a few of the biggest trance labels in the world including Armada Music, AVA Recordings, Black Hole Recordings, Lange Recordings and Go On Air Recordings.
As the label manager and A&R of Andy Moor's AVA Recordings, Somna continues to make strides while playing an important role throughout the year during the AVA Recordings' 10 year celebrations. His current activities include a monthly radio show entitled "Somna Sessions", which broadcasts on Afterhours.fm, the #1 trance radio station in the world. The coming year looks nothing short of bright for Somna with forthcoming releases scheduled on Armada Captivating, Go On Air Recordings as well as AVA Recordings, and is delighted to share a plethora of new music with fans in 2016.
CONNECT WITH SOMNA:
Facebook: www.facebook.com/somnamusic
Twitter: www.twitter.com/somnamusic
Soundcloud: www.soundcloud.com/somnamusic
Instagram: www.instagram.com/somnamusic