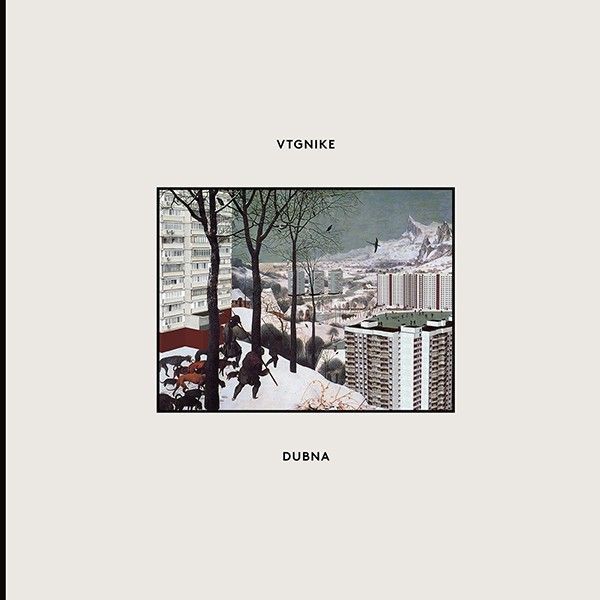 Vtgnike – Dubna LP
The next album on Nicolas Jaar's Other People imprint comes from Vtgnike. Hailing from Moscow, this unique artist pits the cool swagger of American import electronic music against a cold and distinctly Russian organicism.
Vines around a concrete base, a shattered window, a road from here to Moscow. The sound of wind, or cars and a train. 'Dubna' is a place of opposition: electronic and organic, frenetic and meditative, hot and cold. Its sound is all its own, so complex and particular as to be irreplaceable.
Album opener 'Stimulate' whirls with texture so blurred that what first seems like wind-distortion could also be the rush of traffic. A smeared voice groans "Stimulate" in refrain. Cut to 'Campaign Refix' with a rhythm built from what might be the thud of horse hooves and a snare like two wooden swords clacking together evoking a tundra-set chase sequence. That is until it mutates halfway through, slowing tempo and letting the melody unravel into something shockingly funky. 'Panarama Bar Shitt' is equally surprising. A wriggling bassline and wordless chant hustle forward until a swell of shimmering, slush-like synthesizers cradle the beat to sleep.
o+ On 'Untitled', the omnipresent skittering high hats once wedded to each track's groove come loose, beginning to sound more like birds or chirping bugs than tapped metal. The vocal sample on 'Jimmy Dub' sounds like a squawking crow. Even 'Hi Fashion', a head nodding, runway ready track, sounds like it's being swarmed by pinewood, equally appropriate to soundtracking Slavic models as a frenzied time-lapse of the forest floor.
o+o Mistaking 'Dubna' for a collection of beautifully decayed field recordings wouldn't be a stretch. Cut the repetitive, but never repeating drums and you could fool somebody. One gets the sense that this music could only be produced in Russia. The album ends with a strumming balalaika, simple and beautiful, in marked contrast to the album's stunning complexity as a whole. From a thick fog, to a clear note, Vtgnike has a story to tell.
Other People is a unique record label from Nicolas Jaar, servicing music for free via a weekly online streaming service with downloads available for those who sign up to a subscription. Sign up or listen at other-people.net
SOUNDCLOUD Stream: https://soundcloud.com/otherpeoplerecords/sets/vtgnike-dubna-lp/s-OZ5Ni
CONNECT:
www.other-people.net
www.facebook.com/pages/Valentin-Stip/121985284555099‎
www.soundcloud.com/valentinstip‎