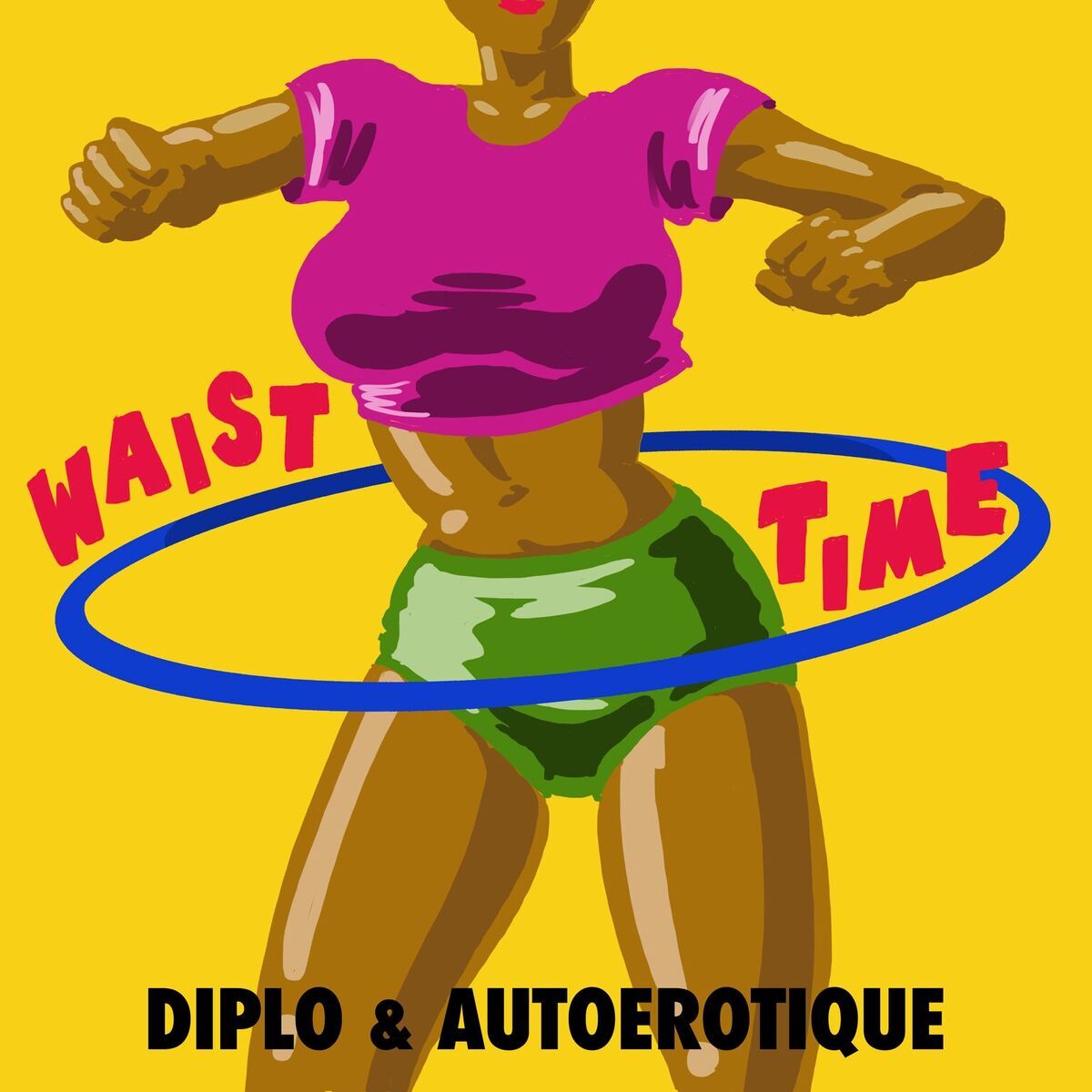 Diplo & Autoerotique - Waist Time
Grammy-winning producer Diplo and bass house champions Autoerotique have teamed up to unleash their new high voltage track "Waist Time" [Mad Decent, 2017]. Amplified bass lines build into the song's explosive drops and carry as the through line, sustaining a bold melody. The song's release matches up with an all new music video, directed by Remi Paringaux, following a hula hooping girl gang throwing down their moves in a warehouse near South London.
"Waist Time" drops on the heels of a major year for both artists; the track follows an Album of the Year Grammy nod for for Beyoncé's Lemonade, on which Diplo produced two songs, while Autoerotique closed out the 2016 summer by teaming up with Steve Aoki for "ILYSM," a collaboration featured on Aoki's momentous 4OKI EP, hitting close to 15M streams on Spotify.
About Diplo: 2016 has seen new heights of success for Mad Decent label head Diplo. Last summer, Major Lazer's "Cold Water" featuring Justin Bieber and MØ debuted at #1 on the iTunes songs chart in 58 countries worldwide and reached #1 on the U.S. pop radio chart. The song continues to top charts worldwide, with more than 1.2 billion streams to date. Diplo also contributed two songs, "Hold Up" and "All Night," to Beyoncé's #1 album Lemonade.
About Autoerotique: One of the first electronic acts signed to Steve Aoki's Dim Mak Records, Autoerotique have achieved global acclaim with their 2013 track "Play It Again," as it reached #1 on iTunes' Dance charts. In 2015, Autoerotique scored their biggest hit to date with "Badman," the anthemic electro house collaboration with Max Styler. In 2016, they also received a JUNO Dance Recording of the Year nomination for "Badman (Torro Torro Remix)." Autoerotique have also played some of the biggest music festivals in the world, including Ultra, Electric Zoo, HARD Summer, and Tomorrowland.
Follow Diplo
Soundcloud: https://soundcloud.com/diplo
Facebook: https://www.facebook.com/diplo
Instagram: https://www.instagram.com/diplo/
Twitter: https://twitter.com/diplo
Follow Autoerotique
Soundcloud: https://soundcloud.com/autoerotique
Facebook: https://www.facebook.com/Autoerotique
Instagram: https://www.instagram.com/autoerotique/
Twitter: https://twitter.com/autoerotique
Follow Mad Decent
Facebook: https://www.facebook.com/maddecent/
Twitter: https://twitter.com/maddecent
Soundcloud: https://soundcloud.com/maddecent