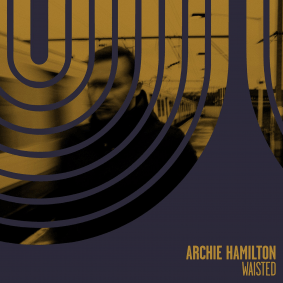 Archie Hamilton - Waisted EP
Moscow returns for its first release of the year with two long-awaited originals courtesy of label boss and founder Archie Hamilton.
Archie delivers two contrasting aesthetics which compliment each other perfectly. Lead track 'Waisted' is a vibrant and rolling dance floor ready weapon, a powerful slice of the signature Archie Hamilton sound and groove geared for peak-time energy.
'Quicksand' on the B-side is a deep and soulful intricate cut, layered with deep acid spirals and blissfully glistening vocals.
Following on from a steady and successful string of releases on the imprint last year including Argy's 'Sing It' EP and Archie's collaborative 'Swerve' EP with cousin Benson Herbert, this year marks Moscow's tenth year of pushing alternative sounds since 2009.
Archie Hamilton's 'Waisted' drops on Moscow Records on 8th March 2019.
Tracklist:
1. Waisted
2. Quicksand
https://www.facebook.com/archiehamiltonmusic/
https://soundcloud.com/archiehamiltonmusic
https://twitter.com/archiebhamilton
https://www.instagram.com/archiebhamilton/
https://soundcloud.com/moscowrecords