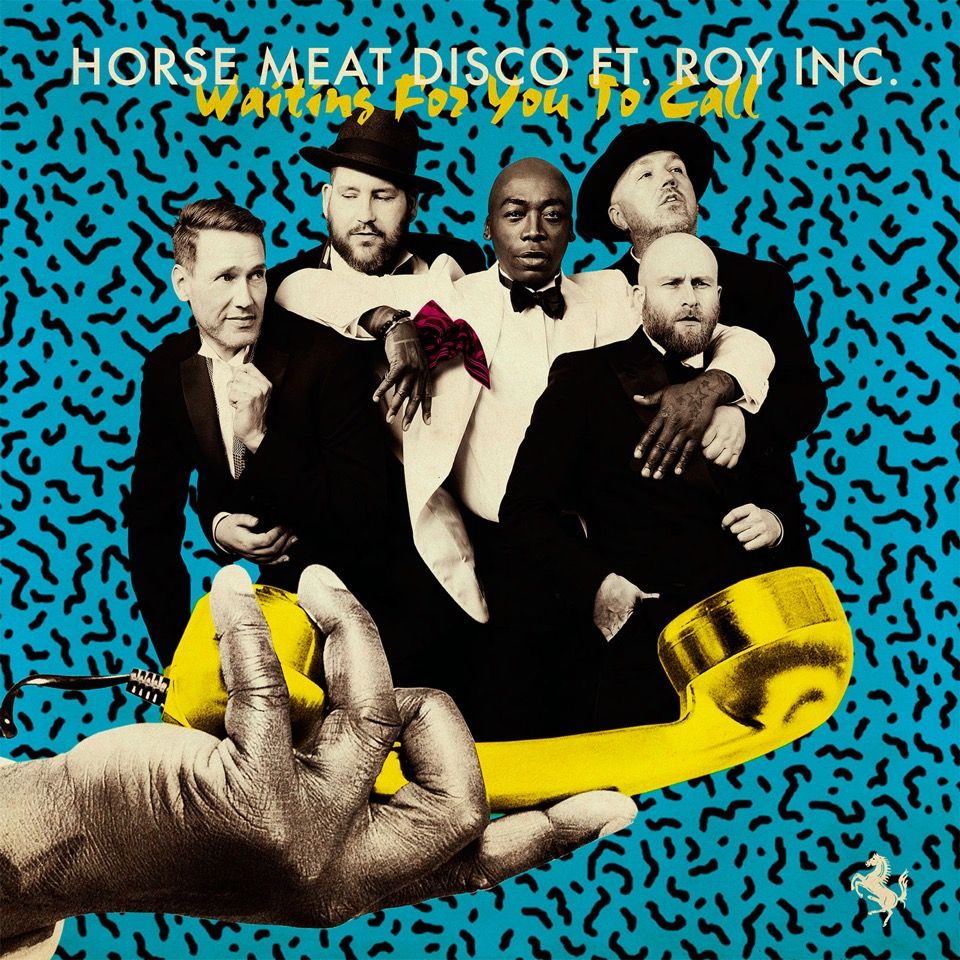 Horse Meat Disco feat ROY INC - Waiting For You To Call
Horse Meat Disco has cause for celebration. Now into their fourteenth year and renowned worldwide for their unique brand of party they¹re still at the top of their game. In the fickle world of clubland it¹s a remarkable feat and more so given they¹ve never wavered from their credo: to host a queer party where diversity is encouraged soundtracked by a disco behemoth of classics, italo disco, house and oddities courtesy of resident DJs Luke Howard, Severino, Jim Stanton and James Hillard. It¹s a joyful, inclusive experience whatever the venue.
Having garnered yet more devotees via their HMD compilation albums and with production skills honed via remixes and solo projects Horse Meat¹s Howard, Severino, Stanton and Hillard are now set to release their debut single. Reflecting their shared love of the halcyon days of New York nightlife – Mancuso¹s Loft, The Paradise Garage, Nicky Siano¹s Gallery – ³Waiting For You To Call² encapsulates Horse Meat¹s signature sound. As Hillard explains ­ ³Our first release of original music is a nostalgic collaboration between good friends and eclectic tastes. An 80s inspired soul pop record that came from a love of early morning dancing.²
Originally produced by the HMD crew and Darren Morris, with lyrics written and sung by long-term friend and Horse Meat regular ROY INC, ³Waiting For You To Call² remained in demo form until it caught the ear of DJ and producer Luke Solomon. Solomon added live strings, horns and drums to the original creating the definitive version.
Horse Meat Disco continue to host their weekly party at their home, The Eagle in Vauxhall and run regular parties across the UK, Europe and the world over including a HMD residency at Output in New York.
Horse Meat Disco also has a weekly award winning radio show with Luke and James at the helm on Rinse FM https://rinse.fm/artists/horsemeatdisco
Horse Meat Disco Ft. Roy Inc. – ³Waiting For You To Call² is released on Limited 12² Vinyl / Digital on Horse Meat Disco Records
LIMITED 12" SINGLE TO BUY
http://www.juno.co.uk/products/horse-meat-disco-waiting-for-your-call/65…
HORSE MEAT DISCO JULY DJ DATES
https://www.facebook.com/horsemeatdisco/photos/a.475978354936.247821.128…