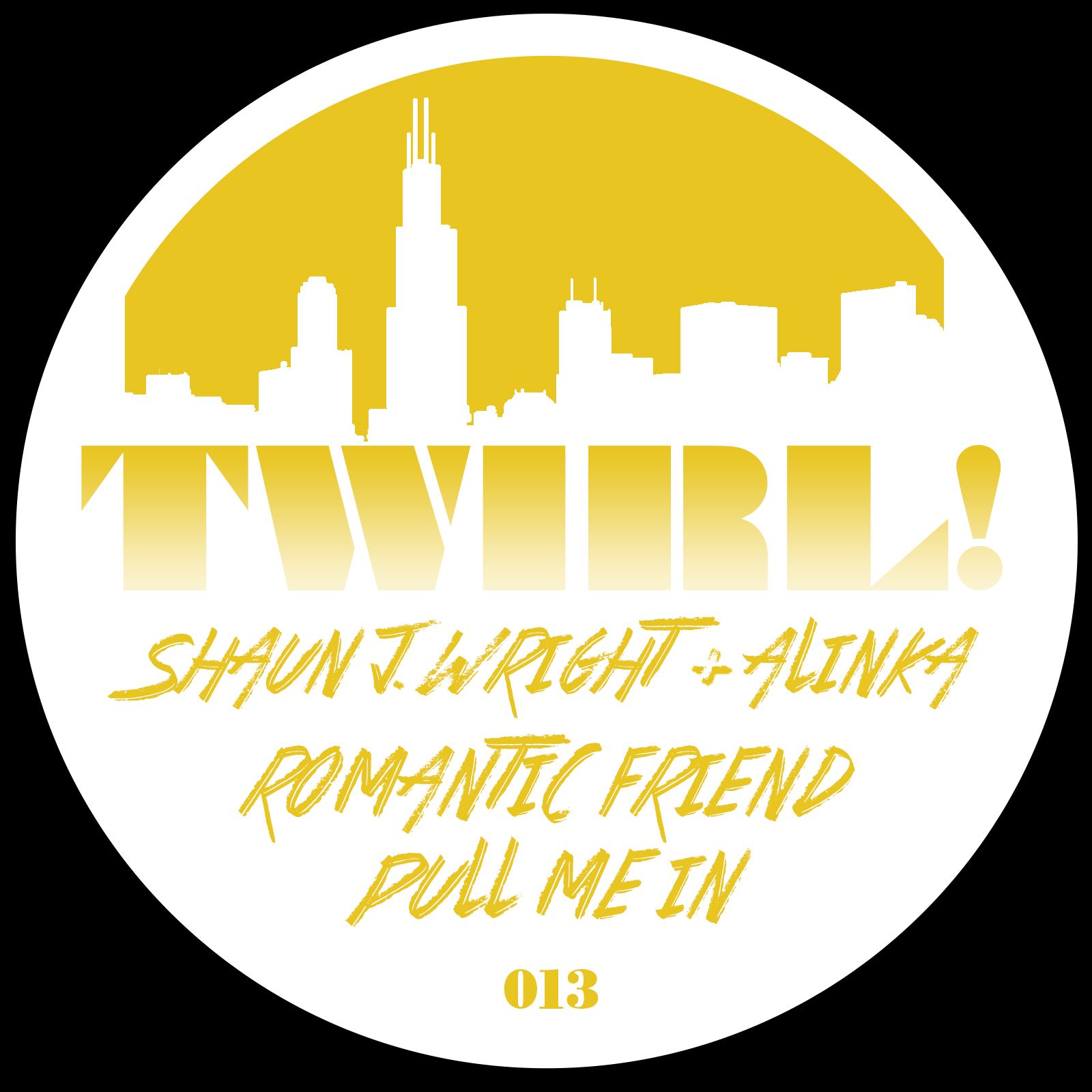 Shaun J. Wright & Alinka - Walk Into The Unknown EP
Mid December will see Shaun J. Wright & Alinka close out 2017 with their 'Walk Into The Unknown' EP on their own Twirl imprint, comprising two originals and a second solo take from Alinka.
Based in Detroit and Berlin respectively but Chicago raised Shaun J. Wright & Alinka have been kicking up a storm over the past few years and 2017 saw the duo continue their successes via shows at notorious hot spots such as Berlin's Berghain/Panorama Bar, DC10 Ibiza, Printworks London and deliver material for Jackathon Jams and their own Twirl imprint where they return to here.
Title-cut 'Walk Into The Unknown' takes the lead with warbling acid tinged bass drones, billowing synth swells and horn like stab melodies running alongside Wright's hypnotic vocal stylings and a dynamic, ever-unfolding rhythms. The second original comes in the shape of 'Dreams Of Sunshine', this time round seeing the duo opt for a more direct dance floor feel with swinging four four drums, a wandering arpeggio bass hook and hooky vocal licks from Wright.
Closing out the release is Alinka's solo interpretation of 'Walk Into The Unknown', delivering a more jacking counterpart to the original with the focus on choppy synth work, dark bass hits and a bumpy percussive drive.
Shaun J. Wright & Alinka's 'Walk Into The Unknown' is out on Twirl 15th December 2017.
Track list:
1. Walk Into The Unknown
2. Dreams Of Sunshine
3. Walk Into The Unknown (Alinka Remix)