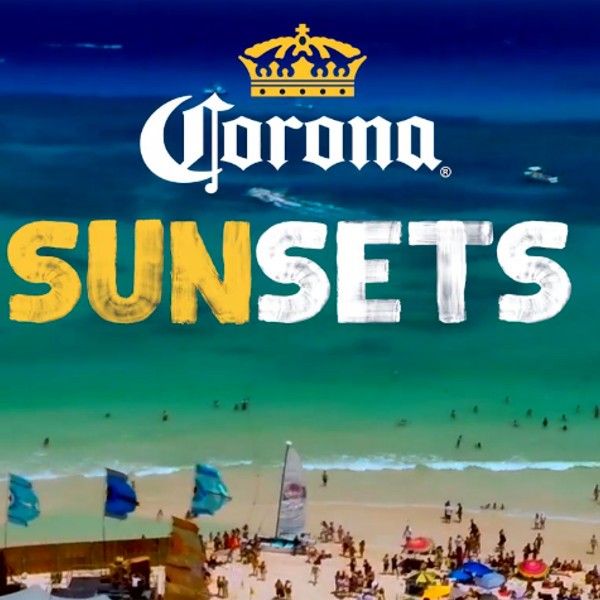 Corona SunSets Festival Announces Groove Armada + More
Corona SunSets Festival is delighted to announce a huge electronic line-up for Weston-super-Mare on the 11th July, joining previously announced headliners, Clean Bandit – Live.
One of the planet's biggest selling dance acts, Groove Armada, are set to make their Griffin Stage DJ debut at Corona SunSets festival. Groove Armada have been a staple to the electronic scene for the past 20 years and will be bringing their sublime sound to the west coast. Rocketing to fame in recent years, new kids on the block and tastemakers of modern clubland, Eton Messy, are also joining the bill along with Bestival boss Mr. Rob da Bank, Berlin's Claptone and Janis Jakobsons AKA Uppfade.
Groove Armada said "If you like a GA sunset with a twist of lime, Weston super-Mare is the spot. Join us beachside, July 11th"
The Crown Stage will be hosted by a combination of Bristol's finest party starters, Motion, Team Love and The Blast who will bring some of their favourite acts to the stage to party into the night, including the mighty Crazy P, legendary disco don Greg Wilson, carnival king Toddla T feat. MC DRS and a very special live performance from Jus Now.
Corona SunSets Festival at Weston-super-Mare will not only showcase an impressive line-up, but will also offer unique tastes and flavours courtesy of globally-renowned chef Andre Amaro, with his delicious wood-fire-based cuisine, and the Shaker Boys who will concoct Corona-based cocktails.
Festivalgoers attending SunSets will also have the opportunity to visit a festival marketplace offering local crafts and clothing, experience relaxing activities, including therapeutic massages, and encounter creative characters such as Corona Goddesses and Nymphs who embody the spirit of SunSets.
Corona Sunsets kicked off in the brand's home of Mexico to a sold out crowd in Playa del Carmen on May 2. The event, held at Mamitas Beach Club, was a unique experience for fans in that market and featured global and local music artists such as Laidback Luke, DJ Robin Schulz and Mexican Institute of Sound. In addition to Mexico and the upcoming festival in the UK, SunSets will be introducing four additional large-scale, but still intimate and laid-back, festival experiences in Italy (July 25), Spain (Aug 13), China (dates TBC), and Australia (dates TBC).
Corona SunSets will additionally bring over 150 SunSets events in more than 20 markets including Rio de Janeiro – Brazil, Santiago – Chile, Toronto – Canada, Goa – India, Okinawa -Japan and Dubai. "Music is a passion for our fans – along with travel, food and culture," said Steph Okell, Marketing Director UK for Corona. "The Corona SunSets platform gives us an opportunity to combine all four into an immersive experience around the world."
Tickets are now available at www.ticketline.co.uk/corona-sunsets. A limited number of tickets are available at the Tier 1 price of £20 + booking fee. 18+ only.
For more information on the event, please head to www.corona-sunsets.co.uk.