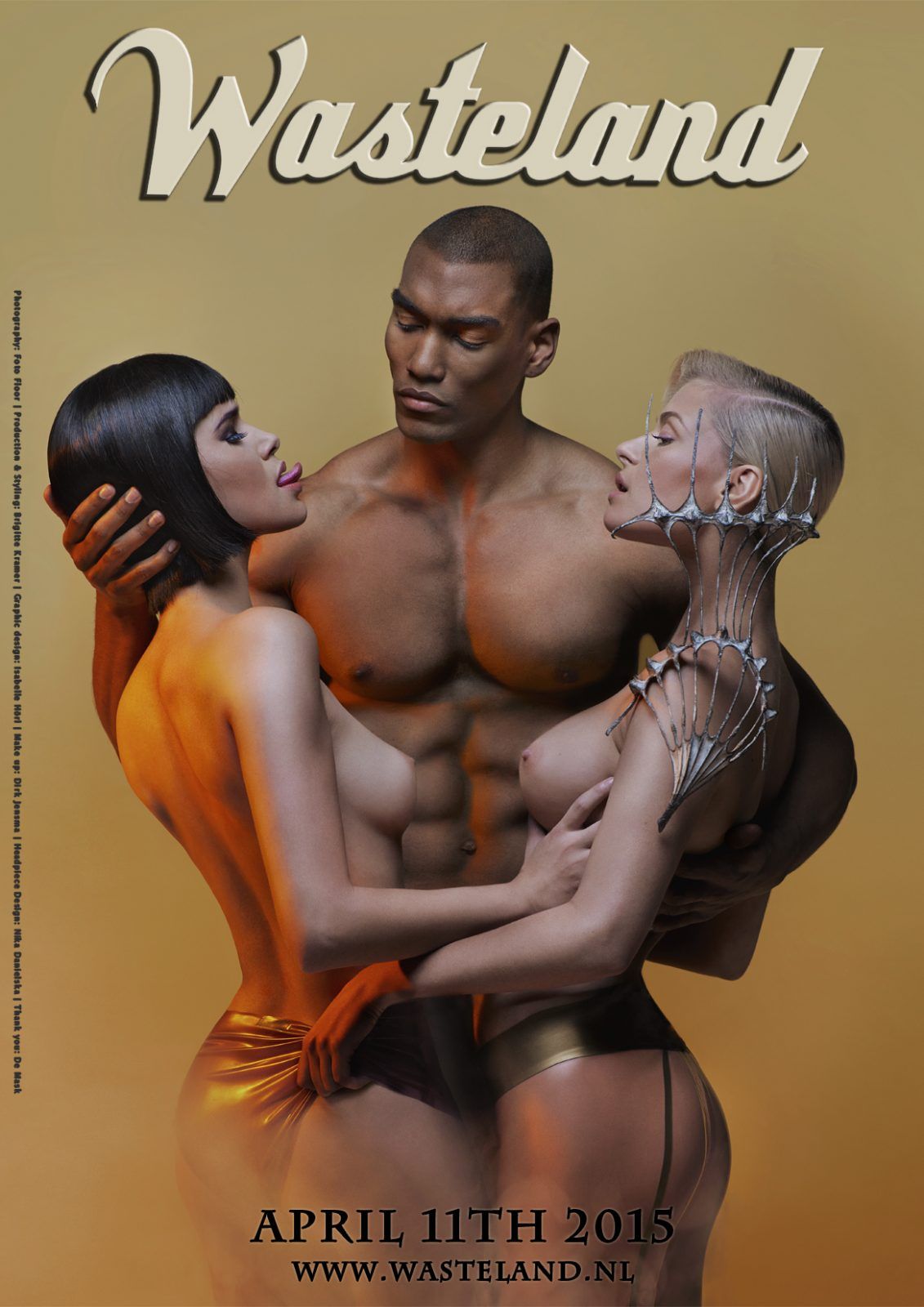 Wasteland presents "Creatures of the Night"
Wasteland presents "Creatures of the Night" on Saturday 11th of April 2015. The North Sea Venue will transform into a mix of Quentin Tarantino's "Titty Twister" and a Louisiana Swamp house with lots of small rooms where the wildest fantasies become reality.

"The Wildest Party on Earth" is internationally renowned for more than 20 years now. The next edition offers 4 area's filled with musical enjoyment, and a special "Disco Dome" area to live out the 70's "Boogie Nights". Big names and upcoming talents are set to headline the much anticipated line-up of this indoor festival. Nina de Lianin will hit the main stage at Wasteland. The singer from Berlin is currently to be heard in Manfred Thierry Müglers production "The WYLD" in the famous theatre Friedrichstadt-Palast Berlin.

Wasteland presents two unique fashion shows: latex couture brand Pandora Deluxe, one of the most desirable designers in the fetish world, and fashion designer Nika Danielska with her mind-blowing creations. Danielska plays with complex themes like "constriction and obstruction" in her amazing wearable designs. This artist gives a glimpse at a world where dark beauty and haunting melancholy rule.

Erwin Olaf, Run Paint Run, V-Tox, Erwin Venema, and Kabinet Azar provide the distinct visual elements during this fetish extravaganza. Photographer Erwin Olaf's art visualizes implicitly, the unspoken and the overlooked that resist easy documentation. His trademark is to address social issues, taboos and bourgeois conventions in a highly stylized and cunning mode.
North Sea Venue,
Hemkade 48
1506 PS Zaandam
10 p.m. – 06:00 a.m.
Tickets: 49,50 Euro (presale ex. fee )
http://www.wasteland.nl
4 area's | 6 stages | Smoking area | Restaurant | Lounge | Relax area | First aid | Fully equipped dungeon | and more.

DJs:
Roog | Erick Eerdhuizen | Sjeazy Pearl | Dennis Ruyer | Lucien Foort | Bramsterdam & Big General | Ikus | Fabio White (IT) | Aiscream | MayDay | Emiel Roché | Jody Bernal | Fajah Lourens | Sidney Still | and more.
SHOWS:
Fashion Show by Pandora Deluxe (UK) | House of Ratchet | Mirrors (BE) | Go-Go Fuckers | Fashion by Nika Danielska (PL) | Andromeda Circus (UK) | Mr. & Mrs. Pumpkin | Phil the Fetish Dwarf (UK) | Leila Koeckenberger (BE) | Wicked Fascinations (UK) | Cynth Icorn (UK) | Arabella (UK) | Nina de Lianin (DE) | Duo RAW (SE) | Shelly d'Inferno (UK) | Dani Divine (UK) | Amrita (JP) | Theater of Filth feat. Dirty Mary (FI) | Syban (UK) | De Snorrensalon | Elixir Circus Art (UK) | Viper Squad | Hally Thomas (DE) | and more.

MODELS:
Dani Divine (UK) | Shelly d'Inferno (UK) | Lara Aimee | Lizzy Meow | Kay Morgan (BE) | Amrita (JP) | Dutch Dame | Haas | Nadine Hormes (DE) | Synesthesia | and more.