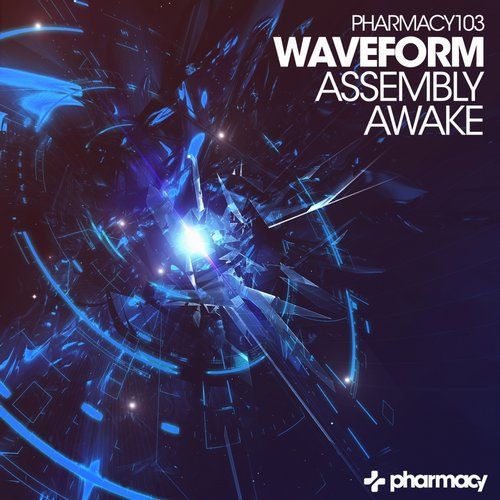 Waveform - Waveform – Assembly / Awake
Waveform may be the newest addition to the Pharmacy team but he is a veteran of the psy trance world with several years of production under his belt on multiple labels including Yellow Sunshine Explosion, Ovnimoon Records, Digital Om Productions and Landmark Recordings. At the age of 13 Waveform, aka Nazar Iogkanson, started experimenting with music styles and software to produce his own tracks. After a few years of exploring the boundaries of electronic music he discovered psychedelic trance and immediately became a fan of the style and never looked back.
Assembly is a well polished progressive psy trance track showing off Waveform's well honed production skills. Cleverly crafted percussion gives this track lots of energy and whizzy noises a plenty will keep your head spinning.
Waveform puts the groove into Awake by way of a bass line with plenty of wiggle to get the dance floor moving. A beautiful and lush breakdown give the track a brief pause before kicking back in with swinging triplets before closing out with a pumping four-four beat.
Support from M.I.K.E., Nick Callaghan, Ben Nicky, Astro-D, Giuseppe Ottaviani, Chris Voro, Robert Vadney, Fergie & Sadrian, Renato Dinis,Chris Oblivion, DJ Seven Ways, Stephane Badey Official, DJ TAJ, tinY and more.