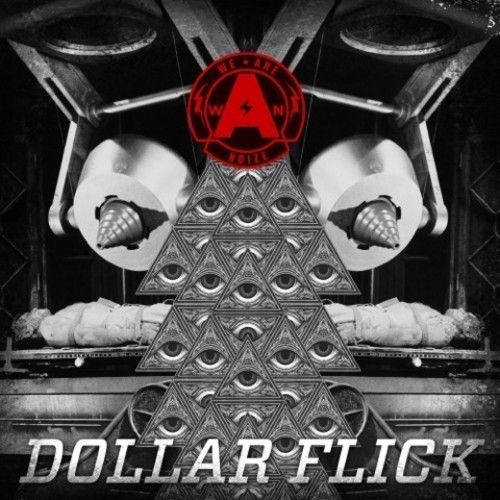 We Are Noize – Dollar Flick
We Are Noize' is a new musical project featuring Maxim of The Prodigy and a group of like minded collaborators, smashing the boundaries of their own sonic universe. A unique collective created to make music outside the norm, 'We Are Noize' has become the latest side project in a fresh direction for Maxim whist staying fiercely committed to his roots as Prodigy frontman.
Their first single 'Dollar Flick' is out now.
Their sound, you can hear within 'Dollar Flick', is bouncy and bassy but edgy and cool, with many minds working together in order to create really forward thinking and unique music.
Never caring about people not getting it, We Are Noize strive to create their own following and get people jumping around the club.
We Are Noize are a group of friends who all share the same passion for music. Whether it's experimental, or a sound that just doesn't follow trends, they realised that they all had the same vision – to write and produce good music.
Maxim plays a big part in the creative direction, his thoughts and ideas are reflected in the music which are built on to create something never heard before. An exciting new project to keep an eye out for, We Are Noize firmly believe that if you create your own lane, there is no traffic!
Dollar Flick is the eponymous first release from new label 'We Are Noize'.
Buy Dollar Flick on iTunes now: http://bit.ly/1gdshyA
For more information on We Are Noize see below:
https://www.facebook.com/wearenoize
https://twitter.com/wearenoize
https://soundcloud.com/wearenoize