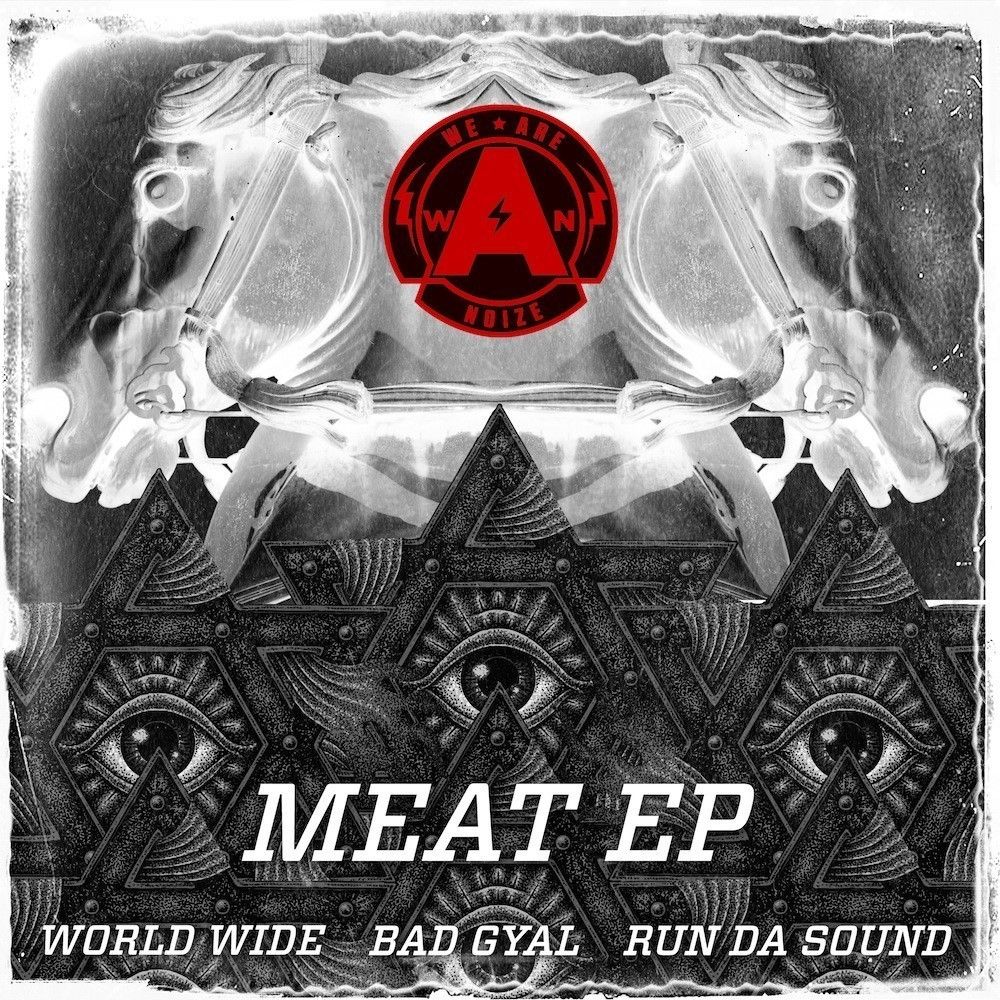 We Are Noize – World Wide
Following their release of debut single 'Dollar Flick', We Are Noize are back with a 3 track EP entitled 'Meat' which they are giving away entirely free.
Since the end of May, a new track from the EP unlocked every week through their Soundcloud, with the first track 'Bad Gyal' premiering on Clash and receiving support from Radio 1's Annie Nightingale.
Followed by 'Run Da Sound' it received its online premiere with Vibe, and was picked up by Eddy Temple Morris, who played it as part of his Remix show for Xfm.
Finally is 'World Wide', a much more mellow track than the previous two, with gentle beats and soft synths – 'World Wide' completes the 3 track EP which will be available to download in full from 16th June.
We Are Noize is a new musical project featuring Maxim of The Prodigy and a group of like minded collaborators, smashing the boundaries of their own sonic universe. A unique collective created to make music outside the norm, 'We Are Noize' has become the latest side project in a fresh direction for Maxim whist staying fiercely committed to his roots as Prodigy frontman.
A group of friends who all share the same passion for music. Whether it's experimental, or a sound that just doesn't follow trends, they realised that they all had the same vision – to write and produce good music.