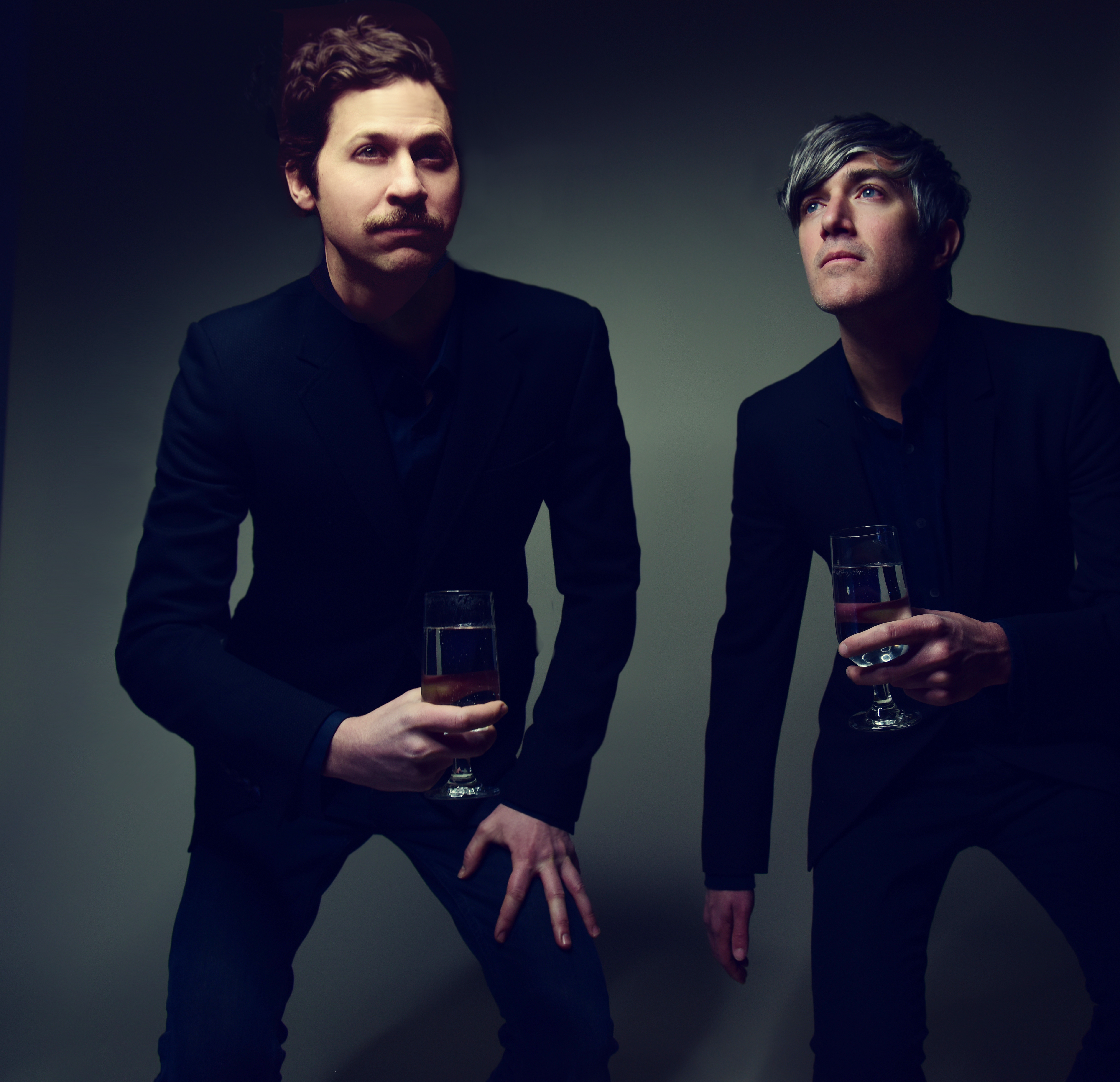 We Are Scientists Announced For LeeFest Presents: The Neverland!
Packed full of whimsical characters and immersive realms, The Neverland redefines the very concept of a festival as it gears up for an unmissable weekend just 4 weeks away with We Are Scientists confirmed today for an extremely special slot at the panoptic kingdom of wonder.
The New York indie kingpins remain one of the most infectious and revered live performers of their generation, with their classic album "With Love And Squalor" perfectly capturing a moment in guitar history and soundtracking the noughties indie explosions. Beloved, applauded and destined to turn any festival field into an ocean of unbridled joy, We Are Scientists are set to bring nostalgia to The Neverland for a memorable festival moment.
Speaking about their addition, We Are Scientists said:
"This is a jelly-filled lineup that, when combined with the peanut butter that is We Are Scientists, is going to make a hell of a sandwich"
They join an eclectic lineup of the most exciting names in modern music, headlined by Lianne La Havas, Circa Waves and Ghostpoet alongside performances across the three days from Everything Everything, Shura, Roots Manuva, The 2 Bears, Little Simz, Spring King, Submotion Orchestra, Clean Cut Kid, Formation, Loyle Carner, VANT, Big Deal, The Big Moon and many more.
Spread across three distinctive realms LeeFest Presents: The Neverland is set to redefine the festival experience, with a world of unabashed entertainment to be found around every corner. Whether it's strolling through the picturesque frames of the ambient forests in The Neverwoods, getting down and gritty at Skull Rock to a soundtrack of bass, grunge and punk or diving into a kaleidoscopic dream of 80's glam, cocktails and pristine clarity at Mermaids Lagoon – expect the unexpected a LeeFest Presents: The Neverland encourages all to never grow old.
Earlybird tickets are now sold out and weekend tickets for The Neverland are flying out fast, with prices starting from £99. For full ticket information, head to leefest.org/tickets/

LEEFEST PRESENTS: THE NEVERLAND
THE NEVERWOODS // SKULL ROCK // MERMAIDS LAGOON
12 MUSIC VENUES // 3 MAIN STAGES // 6 IMMERSIVE STAGES
LIANNE LA HAVAS // CIRCA WAVES // GHOSTPOET
WITH VERY SPECIAL GUESTS EVERYTHING EVERYTHING
WE ARE SCIENTISTS // SHURA // ROOTS MANUVA // LITTLE SIMZ // THE 2 BEARS // SUBMOTION ORCHESTRA // LOYLE CARNER // DJ LUCK & MC NEAT // SPRING KING // FORMATION // CLEAN CUT KID // THE BIG MOON // BEATY HEART // BIG DEAL // COREY FOX-FARDELL // DEMOB HAPPY // DINOSAUR PILE-UP // FORT HOPE // QUEEN KWONG // GIRLI // NIMMO // OSCAR // SKINNY GIRL DIET // WILL JOSEPH COOK // TUFF LOVE // GET INUIT // HANNAH LOU CLARK // MIAMIGO // OTHERKIN // PELUCHE // EXMAGICIAN // SHE DREW THE GUN // HANNAH TRIGWELL // LAZY DAY // ROBBING MILLIONS // SERAMIC // THE PEARL HEARTS // WOLF NOTE
ADULT CINEMA // BURLESQUE // CABARET // CASINO // CAMPFIRES // CIRCUS // COCKTAIL BARS // COMEDY // CRAFT MARKETS // CRAFT WORKSHOPS // DANCE CLASSES // DRAG QUEENS // FOOD FIGHTS // GAMES & SPORTS // GAMING ARCADES // GLITTER WRESTLING // HIDDEN VENUES // HOT TUBS // INSTALLATIONS & GALLERIES // KIDS AREA // LOCAL ALES // MAGIC // MASSAGES // PAINT FIGHTS // SECRET PARTIES //SPOKEN WORD // STREET FOOD // TALKS & DEBATES // THEATRE // THERAPIES // TRANQUILITY SPA // WIDE GAMES // YOGA