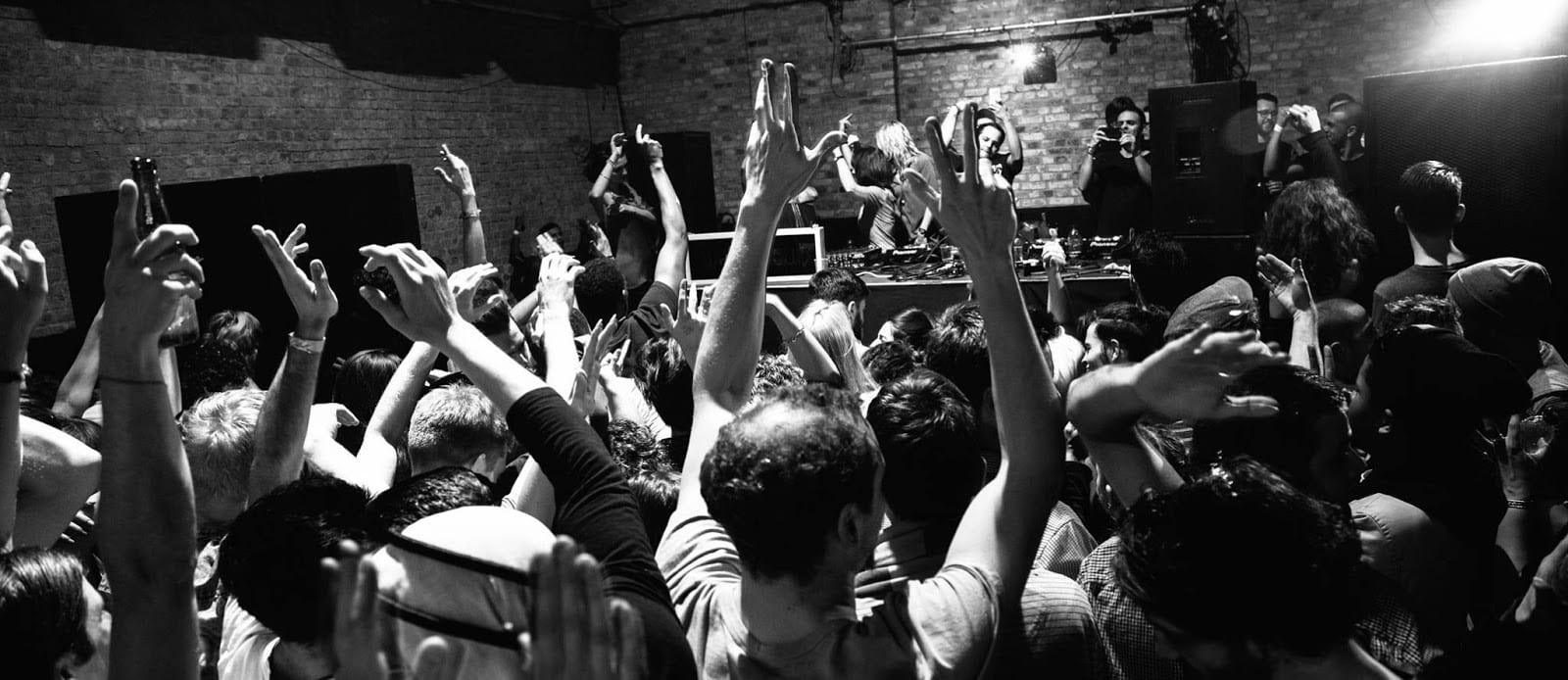 We Concur announce summer techno schedule..
We Concur launch summer techno schedule featuring Perc, KiNK, Oscar Mulero, Mathew Johnson, Jennifer Cardini and Nuno Dos Santos across multiple London venues.
London's leading techno night We Concur is back with a sizzling summer schedule that keeps up its fine reputation for offering debut headliners, exclusive label showcases and carefully conceived line-ups well away from the norm. The first wave of announcements includes events with the likes of Alex Niggemann and Perc, Midnight Operator and Oscar Mulero, and many more events will be announced in the coming weeks.
We Concur has built a loyal following and for good reason; the night roams through various different venues to keep the parties fresh, but also to match the specs to the sounds. They also have a great foundation of key residents who know just how to cook up the dance floor before the always impressive and quality headline acts. This summer the acclaimed night offers many more treats and surprises with seven parties between June and October all taking place round the capital city.
It all kicks off on June 18th with a 12 hour day party at BL_NK, a new Shoreditch venue with an open air terrace and downstairs club room with skylights that is perfect for daytime get togethers. Playing will be We Concur residents Jamie Haus and Tom Law, plus Bade Records stars Brothers Black and Talk&Smoke, as well as some more friends to be announced.
June 25th then finds the team heading to Corsica Studios, now one of the finest venues in London for those who know thanks to its great crowd, no nonsense vibes and heady events. This one fits right in with that and features the usual residents as well as electro pioneer Jennifer Cardini, plus hard hitting Nuno Dos Santos, The Drifter and Love Over Entropy. All this falls under the banner Nuno's SoHaSo (Something Happening Somewhere) label which arrives in London for the first ever time.
For those who like their events raw and illicit, July 15th is the one for you, because We Concur head to Shapes, a proper warehouse space with on point sound and authentic techno vibes in Hackney Wick. Playing will be Spanish techno titan Oscar Mulero with much loved UK veteran Perc from the label of the same name playing a special live set, whilst the contemporary likes of Ø[Phase] and Jonas Kopp—between them two of the hottest producer and DJ talents in the techno world right now—complete this most serious line-up.
August 6th finds the team offering two parties, the first at BL_NK from midday to midnight with We Concur Residents, Grey:Matter regulars Casual Affair, Pleiades, Øliver and more, plus Tales Collective aka Tapefeed and Ossa Di Mare. When that one is done, it will be over to the intimate warehouse vibes of Village Underground from 10pm to 4am. Making a welcome return after impressive sets for We Concur before now will be German hit maker Alex Niggemann, who has made his Aeon label such a tastemaker in a very short space of time, and has the likes of Dixon playing the releases. He will be joined by a first ever UK show from Midnight Operator (aka Mathew Jonson and his brother Nathan Jonson), with Speaking Minds closing things out.
September 3rd sees the culmination of their summer series at BL_NK with residents joined by Warm Up (Aidan Doherty, Jorge Martins, Gus Emmett) and Contender (Qash, nICo, Pitix) then October 1st is a big one at The Steelyard. Playing at the underground arched venue will be Bulgarian live techno specialist and virtuoso performer KiNK, and he will do so all night long. It will be the first airing of a brand new show full of exclusive and unheard material and will find him doing a hybrid live and DJ set with lots of bits of hardware and music making toys, so promises to be a real treat.
We Concur Summer Schedule 2016
We Concur Day Party Summer Series Part 1
18th June at BL_NK:
We Concur (Jamie Haus / Tom Law)
Bade Records (Talk&Smoke / Brothers Black)
FB – www.facebook.com/events/513426745511256/
Tickets – www.residentadvisor.net/event.aspx?830462
We Concur Something Happening Somewhere Showcase
25th June at Corsica Studios:
Nuno dos Santos, The Drifter, Love Over Entropy (live), Jennifer Cardini, Tom Law
FB – www.facebook.com/events/231796857179248/
Tickets – www.residentadvisor.net/event.aspx?827153
We Concur Present:
15th July at Shapes:
Oscar Mulero, Perc (live), Ø [Phase], Jonas Kopp, Jamie Haus
FB – www.facebook.com/events/996546693716019/
Tickets – www.residentadvisor.net/event.aspx?836152
We Concur Day Party Summer Series Part 2
6th August at BL_NK:
We Concur (Jamie Haus, Tom Law, Qash)
Grey:Matter (Casual Affair, Pleiades, Øliver, more TBA)
Tales Collective (Tapefeed, Ossa Di Mare)
FB – www.facebook.com/events/1724152867865634/
Tickets – www.residentadvisor.net/event.aspx?830466
We Concur AEON Showcase
6th August at Village Underground:
Alex Niggemann, Midnight Operator (Mathew Jonson x Nathan Jonson) – UK Debut, Speaking Minds
FB – www.facebook.com/events/611660085664988/
Tickets – www.residentadvisor.net/event.aspx?828999
We Concur Day Party Summer Series Part 3
3rd September at BL_NK:
We Concur (Tom Law, Qash, Jamie Haus)
Warm Up (Aidan Doherty, Jorge Martins, Gus Emmett)
Contender (Qash, nICo, Pitix)
FB – www.facebook.com/events/1735811990021360/
Tickets – www.residentadvisor.net/event.aspx?830468
We Concur Present KiNK – All Night Long
1st October at The Steelyard:
KiNK – All Night Long (Live & DJ Set)
FB – www.facebook.com/events/576202909224958/
Tickets – www.residentadvisor.net/event.aspx?829409