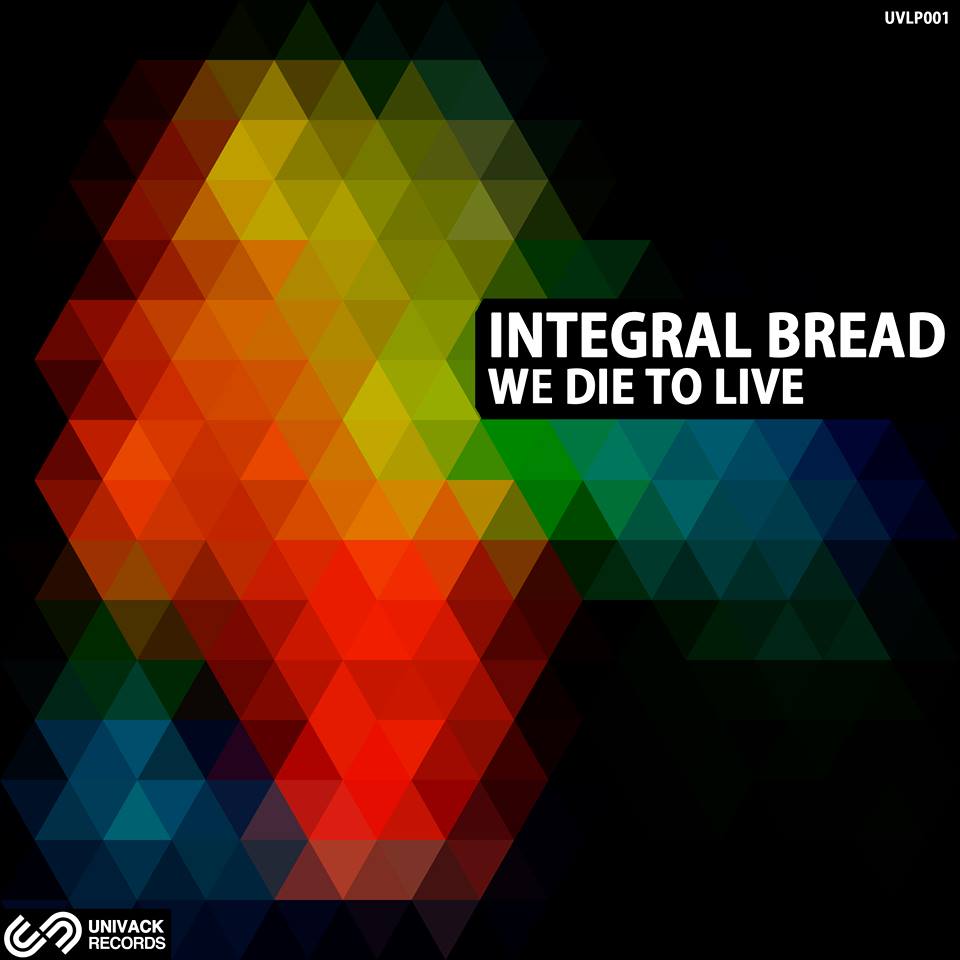 Integral Bread - We Die To Live LP
It is no coincidence that the first LP released by Univack Records (Spain) has been created by Integral Bread, aka Nacho Vicente Vargas, one of the label owners. For the past 10 years, this Spanish producer has been directing and strengthening the label's sound into its original and distinctive style. After locking himself away in the studio for much of 2015, he is now ready to show the world what he has been cooking in the shade, stirred and simmered to perfection: 13 original tracks, gathered together into one album, titled WE DIE TO LIVE.
The Sevilla (Spain) based artist has been a fixture on the Spanish electronic scene for a while now, launching Integral Bread back in 1995, creating his own path, not sticking to one genre but experimenting with different styles to finally define his own unique style as embodied by this latest musical endeavour, joining the dots between deep techno, electronic experimentation and melody rich grooves with a progressive attitude.
His music is elegant yet danceable, often with a dark spirit, always with progressions, arpeggios and tight synthesized percussion. Raw and visceral, would be a good tag line. A touch of classic German electronic music emerges in this album, along with a melodic undercurrent in tune with the Univack label's developing style that has already featured an array of exciting producers, such as Ryan Davis, Pete Oak, Shiloh, Muui and Oliver Lieb, among others.
Replete with progressive, ethereal and melodic techno vibes, many of these album tracks will assume a distinctive place in many DJ sets during 2016. A completely focused compendium of cuts for the dance floor, which reach their maximum power when re-ordered in the stunning live sets that Integral Bread performs on tour.
The album highlights new pieces, such as Timanfaya, Quantum Groove, Phobia and Melilua, which promise a lot of peak time attention in the best clubs around the world. There are also special re-works of some of Integral Bread's most acclaimed hits, such as Sell Your Faith, Brain Mousse, Transmutation, and Yerevan.
WE LIVE TO DIE is a perfect opportunity to discover one of the hidden gems of the European techno, deep and progressive house scene.
Integral Bread links:
Website http://www.integralbread.com/
Beatport http://www.beatport.com/artist/integral-bread/129040
Soundcloud https://soundcloud.com/integralbread
Facebook https://www.facebook.com/Integral-Bread-134147726633355/
Univack Records links:
Web http://www.univack.com/
Soundcloud https://soundcloud.com/univackrecords
Facebook https://www.facebook.com/univackrecords/
Twitter https://twitter.com/univackrecords