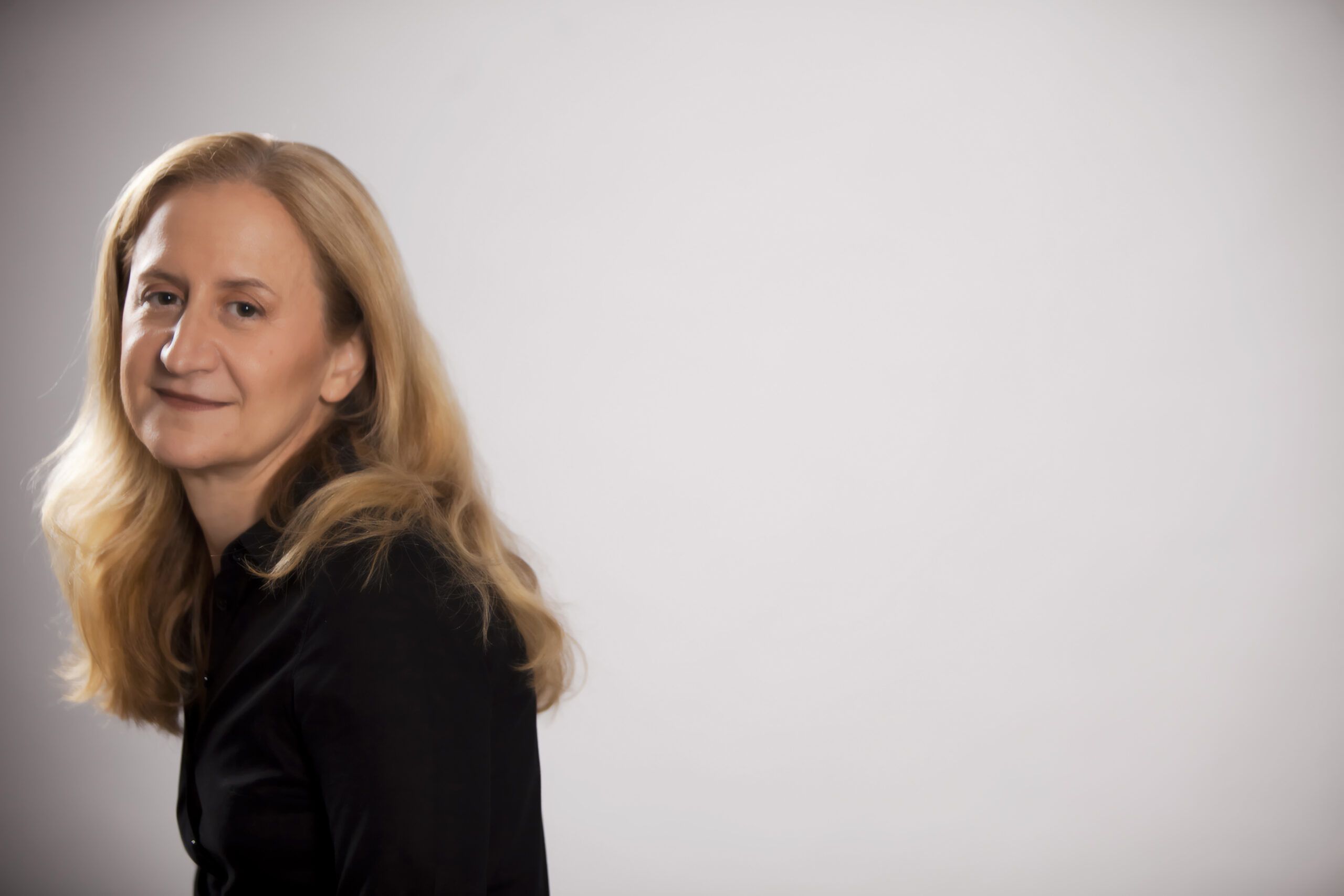 We interview Sónar's Georgia Taglietti…
Every year Sónar evolves and every year more and more unfolds, for me this has to be one of the MUST DO festivals in the world and is simply THE BEST! If you have never attended, then you still have time to make plans to do so and head to the wonderful city of Barcelona and experience the magic, you will not be disappointed – guaranteed!
We decided to ask a few random questions to one of the key members of staff Georgia Taglietti who works behind the scenes and helps run and bring Sónar alive every year.
WHAT IS YOUR ROLE
I am the head of communication, as well as the head of the international media and PR department. As the Communications Director my tasks include to develop and implement the Sonar brand message across all communication channels specially on the international level and online. I am as well the head of the social networks comm and MK.
HOW MANY PEOPLE WORK AT SONAR BEHIND THE SCENES
All year about 18 people, before Sónar we are far many more !!
FOR THOSE THAT HAVE NEVER ATTENDED, HOW WOULD YOU SUM UP SONAR OF TODAY
Sónar is the greatest offline showcase of contemporary electronic culture. Our tags sum up very well what the event is about: music, creativity and technology. Three days and two nights of intense live audio-visual experiences! Live shows, installations, and also a congress, Sónar+D, which extends the tags with the business side of creative industries.
HOW DID THE IDEA OF THE FESTIVAL COME ABOUT AND WHO ARE THE CREATORS
The creators are still the owners of the brand and the directors of the festival; Ricard Robles, Enric Palau and Sergio Caballero. Back in 1994, they wished to create a meeting point for electronic music fans in Barcelona. They called it Sónar, because it meant as a sound detector, like the navigation tecnique.
WHO CHOOSES THE ARTISTS/DJS
The directors together with the team and the outside inputs of collaborators. But the final result is a well-balanced mix of opinions!
YOU ARE A VERY BUSY PERSON WITH AN ALMIGHTY WORKLOAD, WHAT DO YOU DO TO CHILLOUT
I am passionate about silence (in opposition to all the music I am exposed to), I am a mentor in a fantastic new womens group called ³shesaidso², I teach digital PR in schools and masters, I run and I live with a fantastic husband who is my escape to stress. I also run and sleep well every night!
PAST SONAR, DO YOU HAVE ANY FAVOURITE FESTIVALS YOURSELF
I go to smaller events, like Gilles Peterson WorldWide festival in Sète, and I wish sometimes soon to be able to attend the Yeah festival in Lourmarin. Small is the best for me.
WHAT WAS THE FIRST RECORD YOU EVER BOUGHT
On vinyl 'Regatta de Blanc' by The Police (I was 15) and on CD 'My Favourite Things' by John Coltrane.
YOU WILL HAVE MANY MEMORABLE MOMENTS, ANY THAT STAND OUT FOR YOU
Meeting Bjork, Nile Rogers, Depeche ModeŠ when I was young I never thought I would ever meet them in person and even spend time with them. But probably my favourite always is Laurent Garnier¹s set back in Marbella in 1997 Sonar by Night.
YOU HAVE BEEN A KEY PLAYER WORKING AND EVOLVING SONAR FROM THE VERY BEGINNING, DID YOU AND THE TEAM EVER THINK IT WOULD BE AS SUCCESSFUL AS IT HAS AND LAST AS LONG
Well, we never really look back and we always went on towards the future, so I think we never thought about stopping it and then again this will be if ever a decision that is not up to me to make. The success depends on connecting with the right audience and this connection was built up from start the right way I think. The rest follows.
HOW MANY PEOPLE ATTENDED THE FIRST SONAR AND HOW MANY ATTENDED LAST YEAR
6000 people the first year 1994 and 120,000 past year.
SONAR IS ONE OF THE MOST RESPECTED FESTIVALS IN THE WORLD, YOU MUST BE VERY PROUD TO SEE HOW IT HAS DELVELOPED, IN TWO YEARS IT WILL REACH 25 YEARS. ARE THEIR ANY PLANS TO EXPAND IT FURTHER OR INTO MORE PARTS OF THE WORLD AND WHAT ARE SOME OF THE KEY ADDITIONS THIS YEAR?
We will announce the future events around the world the 18th of June! stay tuned!
DO YOU HAVE A DREAM ARTIST YOU WOULD LIKE TO SEE PLAY IN THE FUTURE
Yes Talking Heads but we know is not possible.
WHAT SETS ARE YOU LOOKING FORWARD TO SEEING THIS YEAR YOURSELF
Lady Leshurr, Nicola Cruz, James Rhodes, Jamie Woon, Insanlar, Anohni, Jean Michel Jarre, Laurent Garnier 7 hours setŠ so many! But I am unable to properly see concerts and djs, I have too much work.
SONAR, PAST THE MUSIC HAS HELPED PUT BARCELONA ON THE MAP AND HELPED THE CITY IN MANY WAYS, DO YOU RECOGNISE THIS
Yes, but it is more to the city to say. The pairing of the city and Sónar has worked well from the start.
PAST THOSE COMING TO SONAR, WHAT WHAT YOU RECOMMEND ANYBODY DOING WHILST THEY ARE IN BARCELONA
Visiting Gaudi¹s Parque Guell, I think it¹s an outstanding piece of art. I also like particularly the programme of La Fundacio Miro. But Sónar does not leave much free time left, we are open from 10am to 11pm on Thursday and from 10am to 7am Friday and Saturday!
ANYBODY GOING TO SONAR BY NIGHT, FOR THE FIRST TIME WILL BE ABLE TO TRAVEL BY THE METRO ON THE NEW LINE 9, HOW COOL IS THAT!
This was a much awaited improvement !!!!
WE HAVE SO MANY OTHER QUESTIONS, WOULD YOU EVER WRITE A BOOK ABOUT THE HISTORY OF SONAR AND YOUR TIMES
Not really.
SONAR HAS BEEN AND IS A MASSIVE PART OF YOUR OWN LIFE, AND YOU HAVE SEEN MANY CHANGES WHETHER ITS THE MUSIC TO TECHNOLIGY, DOES ANYTHING STANDOUT FOR YOU
Yes, social media became the way to connect directly with the audience. And as much as we could argue about privace, monetization and moreŠ they are still essential to feel the public around us. I love this feeling.
WE LOOK FORWARD TO SHARING SONAR 2016 WITH YOU AND THE TEAM AND THANK YOU FOR YOUR TIME 🙂
Thanks again!!!!
Geo
https://sonar.es/en/2016
http://www.sonarplusd.com
https://sonar.es/en/2016/tickets
https://sonar.es/en/2016/schedules
http://www.sonar.es/sonar-around-the-world
Georgia Taglietti is Head of the Sónar Communication, International Media & PR Department.
Interview feature conducted by Paul 'Radical' Ruiz – Radical PR