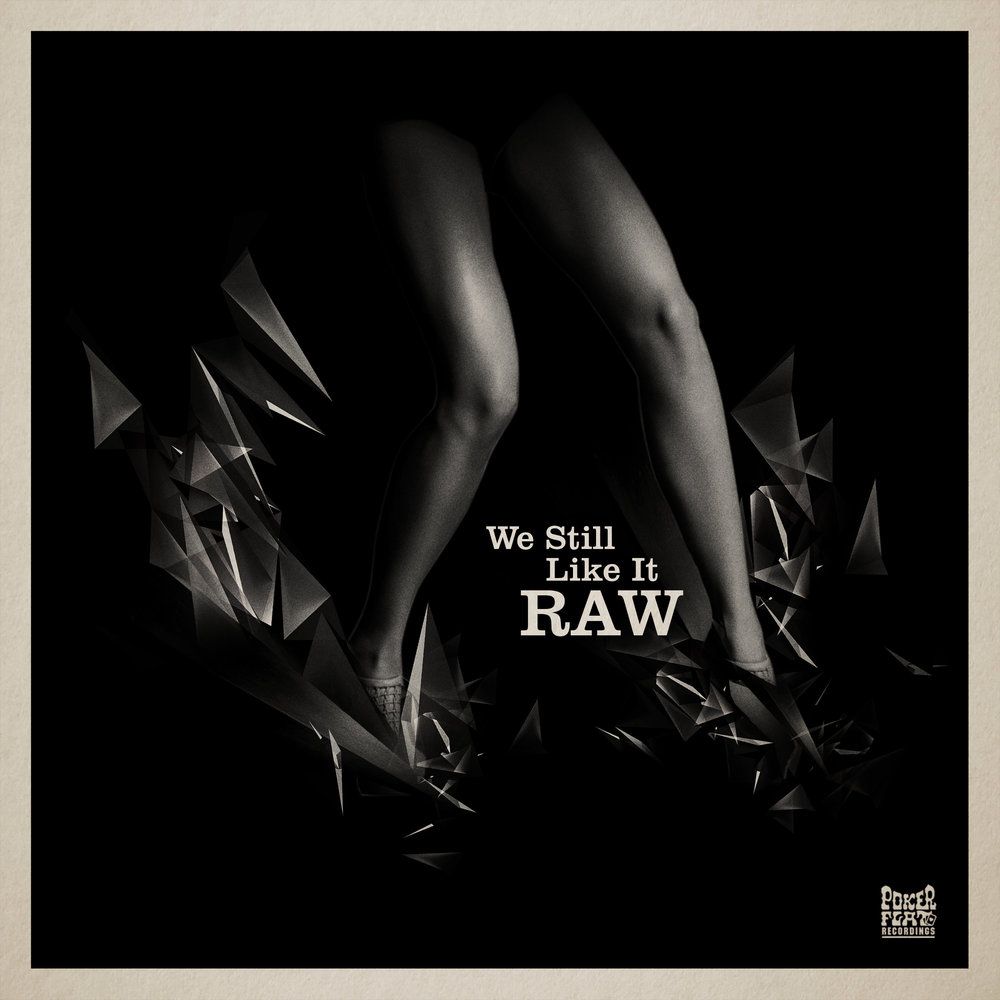 Various Artists - We Still Like It Raw
We Still Like It Raw collects six essential and previously vinyl-only singles on a digital release for the very first time.
For those who don't know, the inimitable Poker Flat Recordings has been running a series of vinyl only releases under the Poker Flat Wax moniker. The side imprint has been responsible for putting out more bumping cuts – tracks destined to flip dancefloors upside down in the hands of the right DJ.
This digital release collects together some of the highlights of the series so far, pulling together 6 tracks from a variety of producers.
Two tracks are courtesy of Kindimmer, AKA the Thanasis Voulgaris from Greece, now based in Berlin. 'Quite Beachy' balances a rounded, heavy kick with crisp percussion and a hypnotic melodic motif, while 'The Subject' is a loopy house affair with snappy snares and bubbling bass wobbles.
Elsewhere, Pavel Iudin also contributes two tracks, the sublime deep house affair that is 'Waxology', as well as 'Halo' from his Probe EP – a Chicago-influenced gem with a swingy, open vibe.
James Dexter is no stranger to the Poker Flat family, and here shares 'Area 51' from his Voices EP – a real bumping late night jam for the dancers. Also included is the exceptional Mennie & Julien Sandre cut 'Partitions', a hypnotic house heater with real teeth. All in all, an unmissable collection of previously wax only cuts.