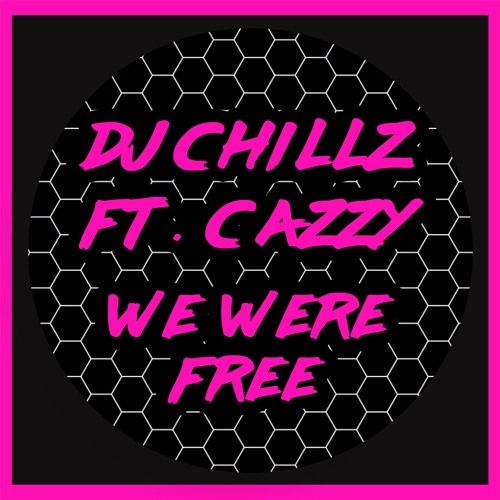 DJ Chillz - We Were Free
After a busy month of DJ Sets around the UK including the Bowers and Wilkins new PX Headphones Launch in East London, DJ Chillz continues her ascendency as one of the UK's most consistent hype DJs and producers with a follow up single to her latest release 'Hide It' which saw her receive plays and support across radio from the likes of 6 Music's Nemone and tastemaker sites like Complex and Ear Milk.
Her new single takes it up another level from just being a club banger into a genuine crossover electronic urban anthem entitled 'We Were Free'. Featuring Cazzy on vocals, a rapper/songwriter she felt a strong connection with at a Shoreditch radio showcase only a few months ago, they spent time developing the root of a demo Chillz already had by adding some poignant relationship based lyrics about a love gone bad and reminiscing on the early good times.
DJ Chillz explains, "I've still incorporated elements of African rhythm with the foundation of House, but this time there is a story of lost love."
Chillz is a fully switched on DJ and producer with a plan, which is quickly coming to fruition as she purposefully brings a fresh twist to everything she plays whether it's on her radio show 'The Music Without A Pause' on Shoreditch Radio, her 'Afrobeats' podcast for Radar Radio or her live sets which unify crowds into near states of nirvana. Regularly playing out at festivals like Wireless, Outlook and Boom Bap, through to streetwear fashion events like New Balance X Heidi Klum, Chillz also has residencies across London at Bootylicious and her own Weekly Friday event Riddim Nights in Croydon.
Her love for music is relentless and her passion for blending Afrobeats and Bashment with Hip Hop, RnB, Dancehall and House have led to her being nominated for three Best Female DJ Awards over the last few years. She explains, "It's not just my love for music, it's my passion. I eat, breathe, dream music. That is why it goes beyond liking, and beyond a hobby. Music is my way of living. Music is vital to my life."
With this in mind her new material which ventures closer to a debut EP continues to illustrate a major talent in our midst.
For further information visit www.instagram.com/djchillz