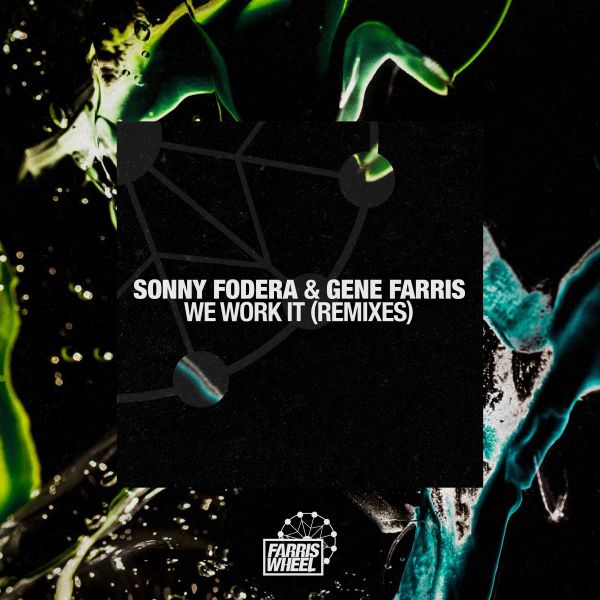 Sonny Fodera & Gene Farris - We Work It (Remixes)
Farris Wheel continues its 20 year anniversary celebrations with a remix EP of one of the most successful house records of the last few years: Sonny Fodera & Gene Farris's huge 'We Work It'.
Sonny Fodera and Gene Farris's 2015 collaboration 'We Work It' Fodera was a record that lodged itself in the Beatport Top 10 for months, and further established both Fodera and Farris as rare and highly sought-after talents. Three years later and in the same year that Gene's Farris Wheel Recordings celebrates it 20-year anniversary, 'We Work It' has been reworked by four vital producers: PAX, Sacha Robotti, GAWP and CJ Jeff.
Aaron Taylor and Charles Robinson aka PAX kicks things off with a slick house rework that strips things back to its bare essentials, delivering both a heady atmosphere and compulsive groove. Sacha Robetti's chugging tech remix adds metallic clangs and fizzes for spine-tingling, visceral rework.
Capping off an exceptional year, GAWP joins the remix party with a glitchy dancefloor stomper than fizzes with barely resolved tension, while completing the package, CJ Jeff's dubby techno version is rich with emotional melodies and crunching drums.
2018 sees Farris Wheel locked back into a regular groove of releases after a few years' absence, with Paul Johnson, Roy Davis Jr, Sydney Blue all set to release over the coming months.