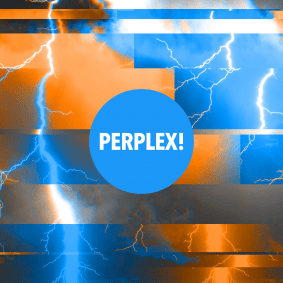 Thodoris Triantafillou - WE
Following it's relaunch, Perplex!'s second release comes from Greek producer Thodoris Triantafillou this April featuring three moving house cuts entitled 'WE'.
Launched back in 2008, Boot Slap's Perplex! has been releasing a solid body of house music for over a decade. Joining the label now is Athens-based producer Thodoris Triantafillou, who has seen a steady flow of releases on labels like Dennis Ferrer and Andre? Hommen's Objektivity, CJ Jeff's Rhythmetic, Connaisseur Recordings and his very own Glory Hill Studio.
The release opens with the tantalizing notes of 'WE (Club Mix)' as looping synths join enchanting vocals, making way for the Original Mix that reimagines the melodies, complementing the Dekard's angelic voice whilst generating a compelling groove. Finally, 'Angels & Demons' is a more percussive affair as it incorporates rhythmic drums, purring bass and an ethereal voice.
Thodoris Triantafillou's 'WE' drops via Perplex! on 27th April 2018.
Tracklist
1. WE feat. Dekard (Club Mix)
2. WE feat. Dekard (Original Mix)
3. Angels & Demons (Original Mix)
https://www.perplex-label.com
https://www.facebook.com/Perplex.Label/
https://twitter.com/ThTriantafillou
www.facebook.com/Thodoris.Triantafillou.music