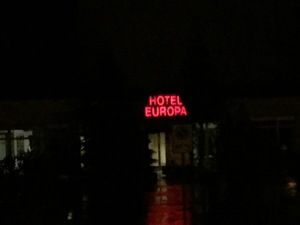 ROPE - Welcome Back To Earth
Welcome Back To Earth is the second track from UK producer ROPE, whose music is sublime at times, sinister at others. It captures the feel of a wild, future landscape where natural beauty skulks as menace approaches.

Welcome Back To Earth was written the day that Tim Peake returned to earth from the international space station. But where and what is it that he's returning to? As he breaks through the earth's atmosphere to see the vast oceans and mountains – that seemingly infinite vista – is everything how he left it? Is he even returning to the same planet or has he entered a parallel universe? It's a world ruled by fear and hatred and a song that mourns a future that never existed and a place we'll never return.