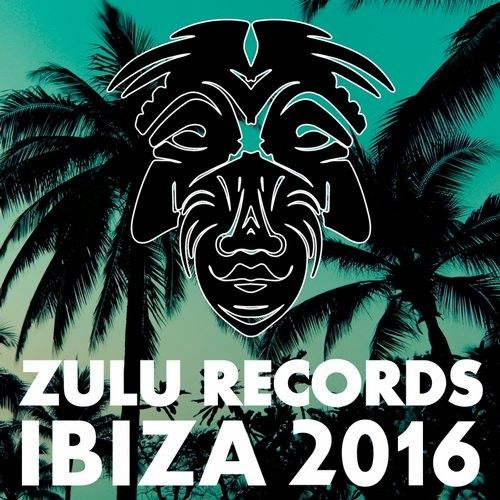 Various Artists - Zulu Records Ibiza 2016
It's that time of year again! Zulu Records have put together an exclusive collection of Ibiza worthy tracks for their next instalment of Zulu Records Ibiza. 22 cutting edge, bass-driven house records from some of the most innovative producers on the circuit, this will definitely bring the vibes of the White Isle straight to your headphones. This compilation of future classics is the perfect antidote to get your summers started, whether you're visiting Ibiza or not, Zulu are bringing it to you.
Opening track 'My Love' by Irish DJ Daska boasts a soulful classic house sound, kick-starting the record into a frenzy of deep grooves. This paired up with Louis Lennon's 'Get Down' sets up the tone nicely.
Claude G and Deep Criminal explore a more tech-driven sound with their tracks, as KBM and album providers My Digital Enemy poke in and out of electro instigated house vibes to draw on the versatility even further.
JJ Muller teams up with FAW9 and Camillo Valderrama to produce 'Flute,' a classic, 90's sounding record – much like Olivian DJ and Groovetonic, who delve into funky, percussive stabs in their track 'Turn.'
SBS, Deep Matter, Fletch and Matt Moore are amongst many who have featured in Zulu's release plans before, as they blend in nicely to the familiar sounds of the label. Dave Rose, Simioli, Camaro and J8man will have you wishing you were dancing on the white sands of Ibiza with 'Got the Feelin,' as will Fuzzy Hair and Code3000's experimental party rhythms, 'We Got It' and 'Blow My Feelings.'
Loudbeatz, Leandro Da Silva and Hardcopy have killer female vocals on their efforts, lifting their music into euphoric, hands-in-the-air territories. Lavigne and Boogie Bitches exercise darker sounding records, which are quite the opposite to Cult 45 and Matteo DiMarr's beach-worthy, big room house bangers.
House veteran Jonathan Ulysses collaborates with Peter Brown and House Virus for a dub re-rub of 'Pacific State,' whilst Andy Himself provides a fist pumper of a bass record.
Known for their ability to sweep the cobwebs off of old forgotten classics, as well as scout out fresh, emerging talent – Zulu don't disappoint when they're called upon. Taking you on a journey through house, tech-house, bass and everything in between, this is Ibiza 2016.
Zulu Records
https://www.facebook.com/zulurecords/
https://twitter.com/ZuluRec
https://soundcloud.com/zulurecords
https://www.beatport.com/label/zulu-records/25154