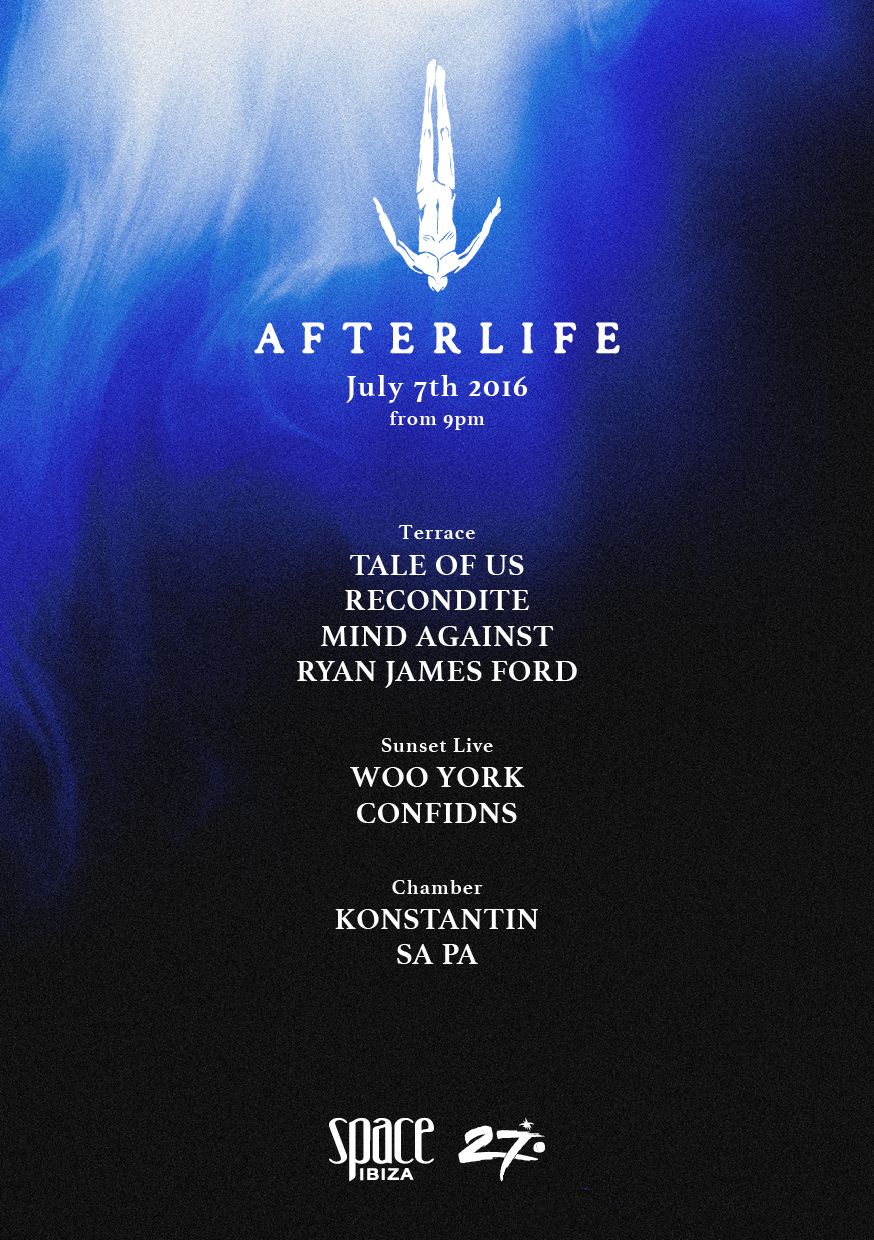 Welcome to Afterlife – Space Ibiza
Tale Of Us presents Afterlife every Thursday from 7th July – 29th September
Next Thursday 7th July, Tale Of Us presents Afterlife at Space Ibiza, which will run every Thursday until 29th September. Crafting a line-up that brings together alluring soundscapes from both out of the booth and live from the stage, the Italian duo will be joined by a collective that's weaved from every ethereal and ambient thread.
With each event of the 13-week residency derived from the palette with which Tale Of Us summon their own spellbinding sound, Afterlife seeks to entrance and enrapture Space Ibiza in its closing year – a parting gift to its historical legacy.
For this first event, artist of ascendance that will feature across a long night from 9pm, include Tale Of Us, Recondite, Mind Against and much more – to name only a selection from this carefully opening date.
And now is your last chance to get your early bird for Afterlife, only 25€ until Sunday. Come with us to live this odyssey through the realm of consciousness.