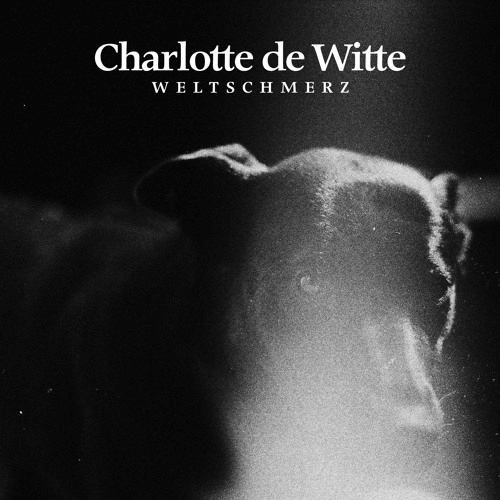 Charlotte de Witte - Weltschmerz
Charlotte de Witte says farewell to her alias as she unleashes the title track from her upcoming EP, Weltschmerz via Turbo Recordings.

With over 15,000 sales of her last single, 'You're Mine', and sold out shows around the world it's fair to say that Brussels based DJ and producer Raving George has already made a name for herself. Now, she has dispensed with that alias to make her debut as Charlotte de Witte for Tiga's Turbo Recordings.

"Raving George was a name I chose when I was just 16." Explains Charlotte, "I wanted to be a serious DJ and play proper hard, dark, underground Techno but at the time I felt like there were a lot of negative stereotypes about female DJs. So when I got my first gig I chose a somewhat ambiguous name to hide behind."

"Since then though I've gone on to play festivals around the world, I have my own radio show, a residency at FUSE and a gold record with 'You're Mine', so I've paid my dues! Over the past few years artists like Nina Kraviz and Maya Jane Coles have shown that you can be a credible, underground producer without needing to play up to or ignore your gender. So now as I start a new phase of my career I want to be known for who I really am and that starts with this new EP."

Following on from releases on cult UK label Bad Life, Charlotte's new EP for Turbo is sure to win her more fans. Lead track 'Weltschmerz' sounds like an instant Berghain-classic, dark, massive, trippy, and with an emotional character all too rare within the genre. 'Damage Control' is a straightforward flex-a-thon, 'Lonesome' brings the emotion back, with it's super-tense, unresolved melodies, whilst 'Relatives of None' is the nastiest of the bunch, and probably the most at home on Turbo, built around a screechy synth hook.

With a Gold Record to her name, a weekly radio show on Studio Brussels, residency at FUSE and frequent appearances at festivals like Pukkelpop and Tomorrowland, Charlotte has firmly established herself as one of Belgium's most exciting talents. Now though Charlotte's is set on conquering the rest of the world and recent sold out shows everywhere from New York to Johannesburg, Barcelona to Rome suggest the world is more than open to the idea.

Still only 23 Charlotte is already well on her way to joining the ranks of electronic music's biggest names. With a packed tour diary taking her deep into 2016, and all around the world, de Witte shows no sign of slowing down and despite her love of all things dark, the future for Raving George looks very bright indeed.