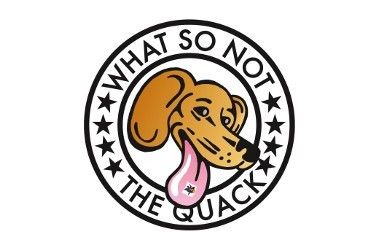 What So Not – The Quack EP
Sydney-based DJ innovators What So Not, comprised of Chris 'Emoh' Emerson and Harley 'Flume' Streten, are set to flex their proverbial muscles with The Quack EP, penned for release on June 25th via OWSLA.
The three-track release highlights the duo's impeccably produced take on UK-style club music. The EP's lead single "Every Time You See Me (The Quack)" is a massive party banger that features acclaimed NY rapper and 2013 XXL Freshman Action Bronson, beat-maker and Grimes bestie Blood Diamonds and introduces Queens rap export D Mac.
The Quack EP is a follow-up to What So Not's debut EP whose title track '7 Dollar Bill' took international dance radio / clubs by storm and elicited big ups from the likes of Switch (Dubsided), Bag Raiders, Sinden, and Boys Noize. The duo was also done justice by a series of high profile remixes from the likes of The Only, Major Lazer, Kimbra and A-Trak. From Australia to the global stage, What So Not are well poised to continue their takeover on the landscape of todays dance music.