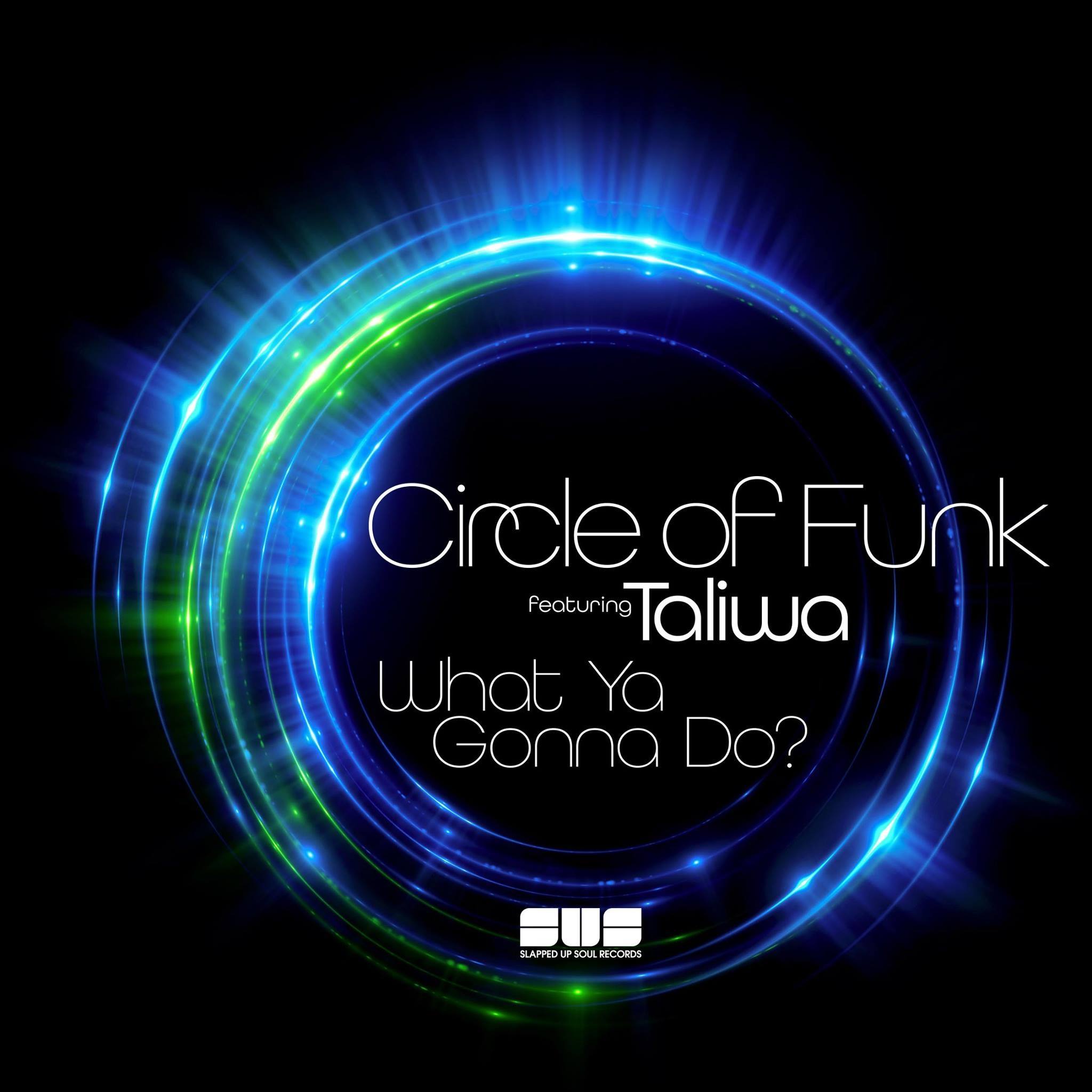 Circle of Funk, Taliwa - What Ya Gonna Do
Circle of Funk are a production team who are ever evolving, unafraid to try new sounds, and bringing new and interesting vibes to the fore with every release. Circle of Funk's origins go back to the 90's where Bristol based Lee and Paul formed a DJ Duo called Culture Shock. Andy joined the group in 2000 and the first ever Circle of Funk release came to fruition in 2006 – a track called Games with Mandy Senior. Lee and Paul have since moved to London where they are regulars on the London club circuit. Over the years they have teamed up with many great artists including Natasha Watts, Lifford, Mr V, Robert Owens, Dawn Tallman, and they have also been in great demand for their remixes. The Circle of Funk sound blends the best of old style disco, funk, soul and house genres with a touch of jazz, and melodic electronica, built on strong deep and soulful foundations.
Taliwa is a petite lady who has a huge vocal range, with a depth of maturity and richness that conveys the emotion of every lyric. Taliwa has performed at Beat Players and Deep Into Soul, and is in regular demand around the UK where she is always a favourite with the crowd. She has worked with Neil Pierce and Ziggy Funk (from Rhemi), Mangesto, Sy Sez, Sonny Fodera, Sean McCabe, Wipe The Needle and Souldynamic, and was the voice behind the much celebrated House classic 'Music For My Sun'. This is her first collaboration with Circle of Funk.
This release is on Slapped Up Soul, Circle of Funk's own label which supports a variety of artists from talented musicians on the soulful dance music scene. Past releases include contributions from Lifford Shillingford, Robert Owens, Dawn Tallman, Circle of Funk , Wipe The Needle, Gary Bardouille, True2Life, An-Tonic, Louise Golbey and Mr V, the label continues to gain momentum with every new track.
The lyrics of "What Ya Gonna Do" are about having the courage to embrace a relationship rather than holding back through fear of the unknown. Taliwa expresses the notion with passion, her rich sultry voice challenging and encouraging her admirer to take things to the next level. It's a catchy tune, Circle of Funk's production maintains a soulful quality while featuring lush piano, stylish percussion and gorgeous melodies over a four to the floor dance beat.
This superb release from Circle of Funk and Taliwa is a wonderful blend of alluring vocals teamed with quality production. An infectious sweet tune that will captivate the listener and instil them with the notion that anything is possible if they take the first step forward. What Ya Gonna Do with this tune in your selection, is warm the heart of the dancing crowd – it is a track that will have them singing and dancing along until the closing bars.
SUS028 What Ya Gonna Do – Circle of Funk, Taliwa – released on Slapped Up Soul