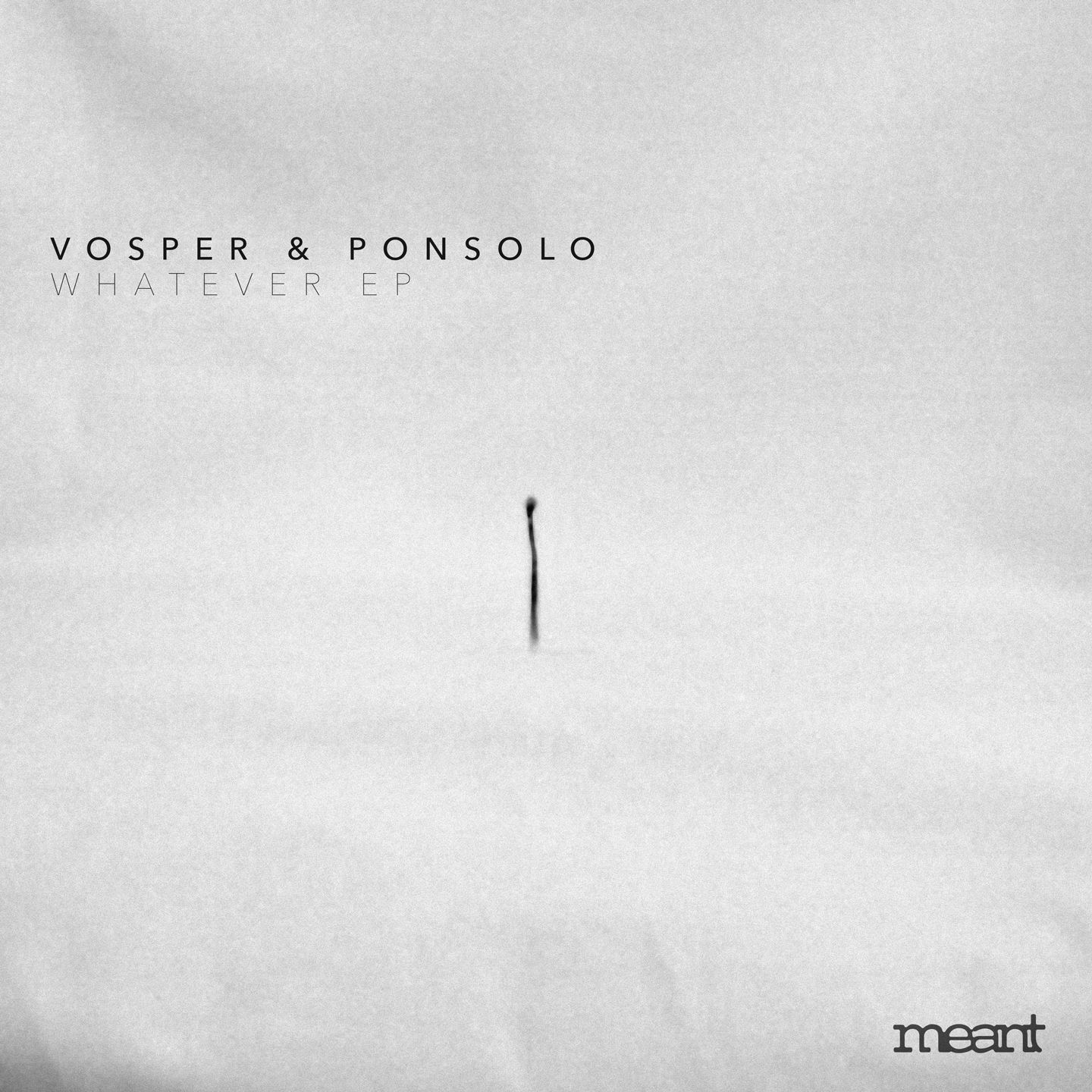 Vosper & Ponsolo - Whatever EP (inc. Superstudio remix)
Meant Records is back with more left of centre electronic excellence after something of a long break since their last outing. This new one comes from top duo Vosper, partnering up with Ponsolo and features a great remix from Superstudio.
Vosper & Ponsolo is a collaborative project between a trio of talented Canadian artists. Between them they have produced on labels like Clouded Vision, Throne of Blood, Astro Lab & Meant Records and with this latest outing on the label they once again show their sonic breadth and depth.
Standout opener 'Cats & Dogs' is eight minutes of deep and moody, libidinous electro funk. Fat bass and rubbery drums underpin the dead pan vocals and it's easy to see this one really setting fire to the 'floor such is its fine air of cool.
The excellent 'I Wish' is another mid tempo and inviting cut of crisp electro and warm house vibes. The vocal delivery is again full of aloofness and lends the whole thing, with its ducking and dipping drums, ticking hits and dark spaces, a real sense of freaky attitude.
The well crafted 'Whatever' is the most physical of the lot, with frazzled blasts of dirty bass and punchy drums making for a nicely dynamic beat. Part rapped, part spoken vocals are again the centre piece of the track and add a rude boy human touch to the sordid sounds all around. The lovely remix from Superstudio is a sumptuous deep house track with shimmering chords and rolling drums that operates way below the surface taking you deep inside your own mind.
This is charming dance music that boasts some excellent vocal work as well as expert production, and for that reason it is sure to be another big hitter for this well established label.
Tracklist:
1. Cats & Dogs
2. I Wish
3. Whatever
4. Whatever (Superstudio remix)