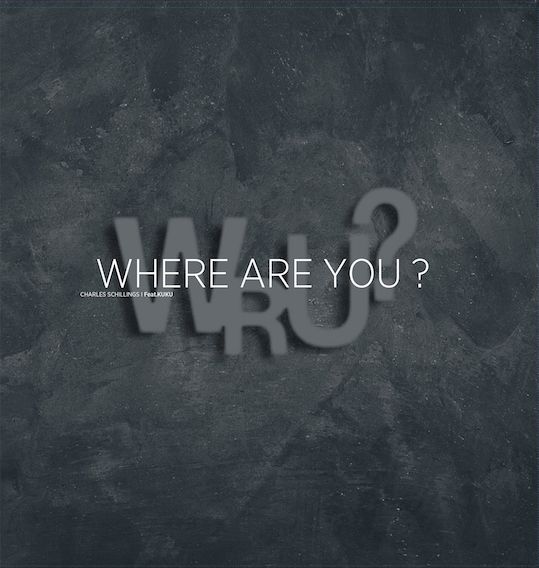 Charles Schillings feat. Kuku - Where Are You?
FOLLENTEZ Records secures another big release for its second outing, this time from French producer Charles Schillings featuring the voice of Kuku, with special remixes from Pete Herbert, Jedsa Soundorom and Simon Le Saint.
Schillings is a key and long standing pillar of the French dance music community. He has had residencies at Rex Club, Queen Club and Coffee Club in Antwerp, has a radio show on Radio Nova and has one foot in the fashion world with ties to the likes of Karl Lagerfeld. He plays special parties for VIPs such as Louis Vuitton, was formerly with Pschent for 17 years including, 5 years as Artistic Director and has put out three great albums and had hits with tracks like 'Spin It Right.' Here he works with Nigerian vocalist Kuku, who mixes Yoruba and Western cultures and whose recent album Ballads & Blasphemy was another hit.
'Where Are You?' is taken from Schillings album 'No Communication, No Love' and is an irresistible eight minute deep disco opus with Balearic guitar licks, colourful samples and real charm in the groove. The drums and hits have a real sense of slap funk in them and the whole thing is overlaid with emotive male vocals that have real gravitas. It's a singalong anthem in the making that is sure to get played far and wide with great results.
Simon Le Saint is a Mexico born Belgian with a big name locally. He drums for Sebastien Tellier and has shared the decks with everyone from Pete Rock to Kenny Dope. Ahead of his solo album he serves up this standout remix, flipping the track into a driving bit of emotive deep house with tribal chanting vocals, pained big room synths and a killer groove.
Pete Herbert is a veteran of the disco scene and still kicks out some of the most essential tracks around. The Cafe Mambo legend here keeps things playful, cosmic and funky thanks to busy guitar riffs, frazzled synth stabs and a driving, pumping sense of energy that never lets up as arps explode all round you.
Brother of celebrated French house man Dyed, Jedsa Soundorom is just as skilled in the studio and the booth. He plays all over the globe from WMC to Pacha Ibiza and his remix here is a woozy deep house number with loose percussion and drums tumbling in free-fall. A tight bassline keeps things driving forward and rounds out a classy track.
This is a fantastic package that offers something for lovers or real disco and proper deep house.
Tracklist:
1. Where are you? (Original version)
2. Where are you? (Simon Le Saint Remix)
3. Where are you? (Pete Herbert Remix)
4. Where are you? (Jedsa Soundorom Remix)