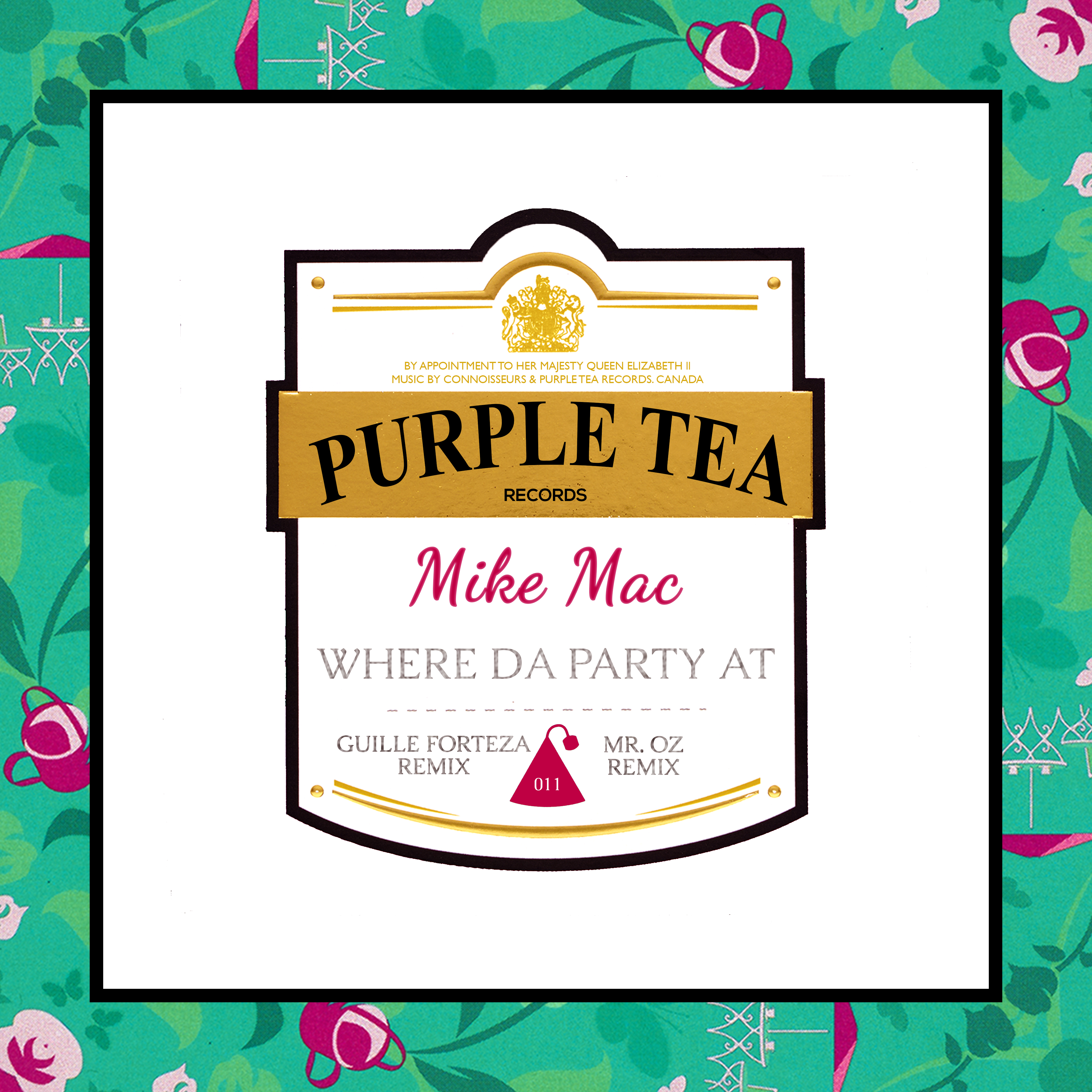 Mike Mac - Where Da Party At – EP
Where the party you ask? Just ask Mike Mac, he knows. Big daddy Mac is back with a new track. His second release on the Canadian imprint promises to yet again be a right slapper.
An infectious top line and a gritty, stripped back percussive bass line are the signature notes of this 'party' batch.
This tea is best consumed when things are starting to get heated up in a set, it's a great stepping stone from intro to peak hour. It will let the dance floor know that the business is about to start and playtime is now over.
We came, we saw, we partied. You want an equally infectious track that can be used as a weapon for the later part of the peak of your set, we got you. Purple Tea would like to welcome Mr. Oz to the family. This track is so well produced you can see it shine from space, and you'll feel like you're there also, with the alien synth work and rocket ship drums.
Wait theres more you say!? Yes. Label legend and all around nice guy Guille Fortezza is back with a vengeance. Giving it his usual latin twist, teching it up a notch. The saws and squares give the top line a whole different feel, making this brew feel more urgent, while the baseline while keeping in form with the original chugs along at a whole different speed. This is a great track to play in between two absolute bangers at peak time without losing energy, it lets the head nod while the legs can take a break.
Buy the release: https://fanlink.to/PTR011
Follow Mike Mac
Facebook
Soundcloud
Spotify
Instagram
Follow Mr. Oz
Facebook
Soundcloud
Spotify
Instagram
Follow Guille Forteza
Facebook
Soundcloud
Spotify
Instagram
Follow Purple Tea Records
Facebook
Soundcloud
Traxsource
Instagram