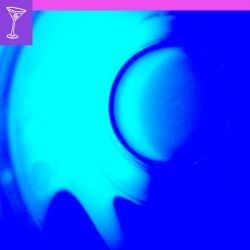 Jeffrey Tice - Where Do You Go?
San Francisco resident Jeffrey Tice finds art and inspiration in unexpected places, whether it's gazing on the renegade street art of his hometown or crafting homages to his childhood heroes through his moniker Copy Correct. Outside of his re-works he exhibits a strong ability to harness everyday inspirations into warm and inviting musical works.
"Where Do You Go?" is a tale laden with a sentimental cast of memories and dreams and the intersection of warm experiences and a yearning to reach greater heights of happiness. The intro alone is a pensive reminder of soft autumn stillness with a steady build into more inviting dance floor material. Introducing the remixes, longtime house music veteran and Jacob London cast member Hanssen returns to the label to offer his unique blend of synthetic mastery and forward thinking tech edge to deliver a blend of perfected pads and driving arpeggios. Harmonious Discord mainstay Vital next ensures that the late night hours are covered with a techy rework, offering a more stripped down formula than the deeper original. Mexico's Ivan Dbri completely flips the script with a deeper dub reminiscent of the Terry Lee Brown Jr. Dub Till Dawn series. It's NY-meets-Berlin with this sultry mix of late night pads. Label bosses PointBender and JDN round out the remix work with a chunky tech diversion that features chord repeats and a cornucopia of percussion. Finally the package includes another blissful contribution from Jeffrey perfect for house-minded mix sessions. "Folsom" embodies a brisk bay afternoon, and compliments its warmth with prevalent techno bass and vocal trickery. Stay tuned for more music from Jeffrey Tice on the Harmonious Discord imprint as the label celebrates its 15 year anniversary in the next year.