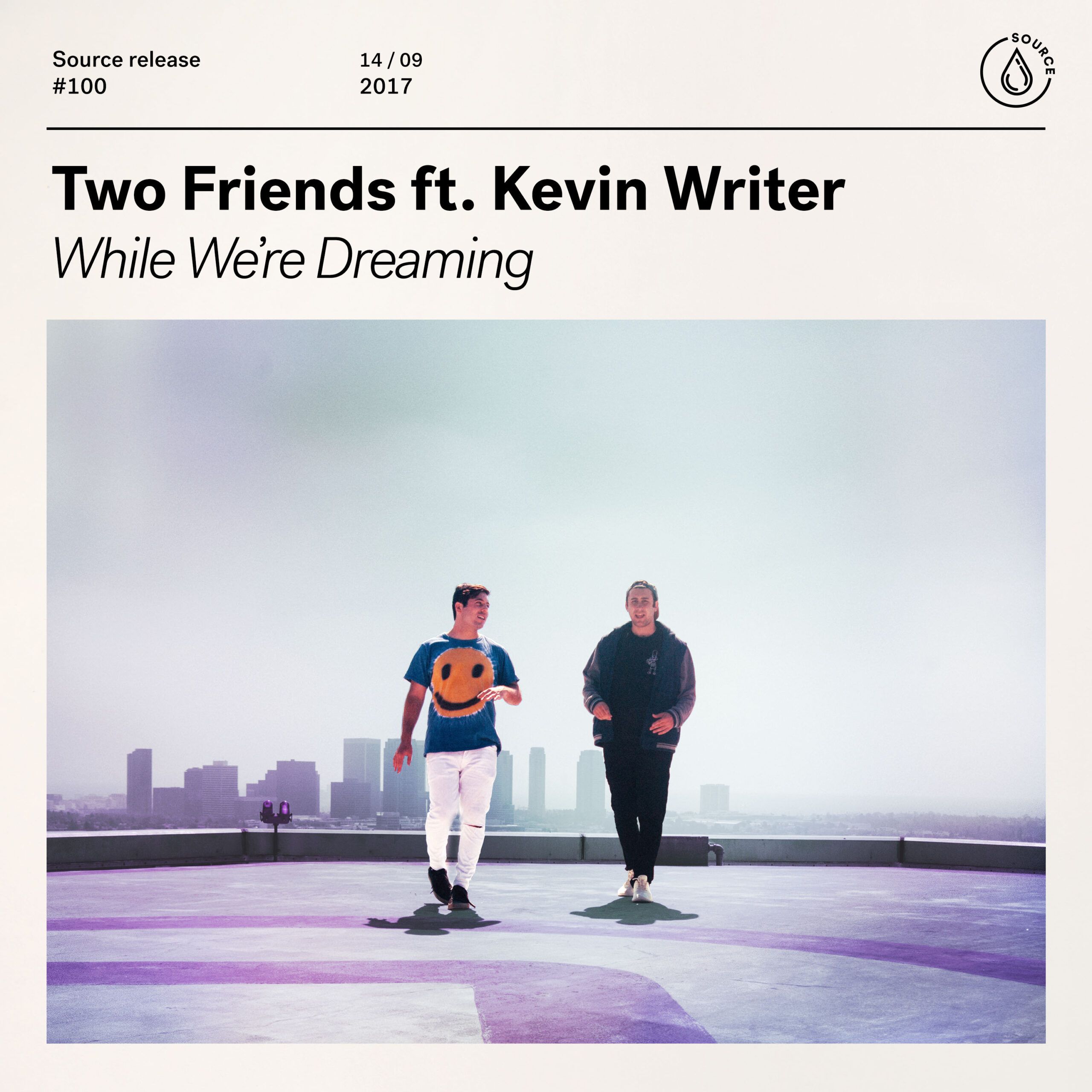 Two Friends Ft. Kevin Writer - While We're Dreaming
The friendliest duo in EDM is back, this time with the huge original single, 'While We're Dreaming'. Out now via Dutch dance imprint Spinnin', the single can be streamed and downloaded below:
Following the success of their debut EP, 'Out Of Love', as well as their smash single 'Emily' which was added to Spotify's New Music Friday playlist in addition to countless others, Two Friends continue this hot streak with their latest single, 'While We're Dreaming' featuring fellow LA-native Kevin Writer. An up-beat jam to cap off the summer, 'While We're Dreaming' manages to keep one foot in the pop world and the other in dance, a production style that has come to set Two Friends apart from others in their field. A word from the duo about the track,
"We started writing this song one day while drinking with some high school friends on a rooftop overlooking downtown Los Angeles and reflecting on some of the ridiculous memories we all had to together. It's definitely inspired just from the notion of being normal kids in high school and knowing that we wanted this to be our career before we even knew how to produce- never forgetting where we started dreaming big and who the homies supporting us were. Got in the studio with Kevin the next week and finished writing her up- rest is history. Hope you dig! Much love, Matt + Eli"
Matt and Eli are, by all accounts, having 'their moment' right now. Having just been listed by The Chainsmokers as the most underrated producers currently on the circuit, and with consistent support from industry big-hitters such as Tiesto, Martin Garrix, as well from stars in the pop world such as Tove Lo (who strongly repped their remix of "Cool Girl"), the only way seems to be up for this enigmatic duo.
With a number of dates still to go on their 'While We're Dreaming' tour, as well a vault of new music ready for release, Two Friends will be keeping the momentum up for the rest of this year and into next. Stay up to date with all things Two Friends via their socials: