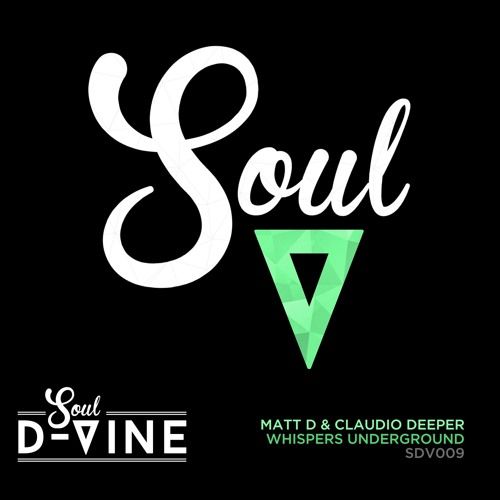 Matt D & Claudio Deeper - Whispers Underground
Soul D-Vine have teamed up with a father & son force not to be reckoned with! Hailing from Milan, Claudio & Mattia join the team and our ever growing Italian family. Forming an absolute Italian intervention at its best we present you with "Whispers Underground" <3
Claudio Deeper has been in the mix since the early 90's with a huge disco influence, so it was inevitable this would rub off on his son Mattia.. and even better collaboration partner.
Mattia has had multiple releases on Secundo Records, the French label Jango Music and upcoming remixes on Disco Balls and Beloved to name but a few.
This will this we their second release as a production duo and we are very pleased to be repping!
LINKS:
www.facebook.com/MattDMusic
www.twitter.com/MattDMusic_
@MattDMusic
www.facebook.com/ClaudioDeeper
www.twitter.com/ClaudioDeeper
@ClaudioDeeper
www.facebook.com/SoulDVine
www.twitter.com/SoulDVine
@SoulDVine