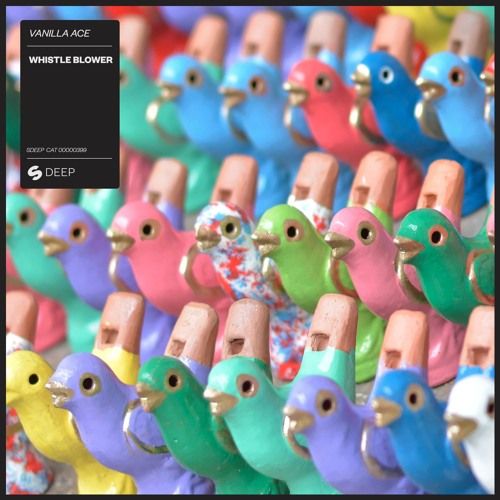 Vanilla Ace - Whistle Blower
London-born house producer Sam Young, known more widely as chart-topping producer, Vanilla Ace, has got plenty to be happy about. In recent years, he's worked with just about every cool house music label under the sun, from CUFF and OFF Recordings, to Toolroom and Dutch power-huis Spinnin' Deep, and now he returns to the latter with another absolute banger.
Whistle Blower is equal measures pin-sharp beats and chopped hip hop samples, underpinned with throbbing bubbles of analogue bass. A gripping, whistling ride through everything that's good about house music right now, this is set to be the latest in Vanilla Ace's series of chart worriers. An undisputed contender for the number one spot that's primed for sweaty dancefloors and energetic playlists.
"Really happy to be back on Spinnin' Deep again with my follow up to 'Little Pigs'. Like its predecessor, my new one 'Whistle Blower' contains a cheeky replayed sample, but this time from a big, but often overlooked, Hip Hop track from the Noughties. I started out as Hip Hop DJ and something about that whistle always stuck in my head, so I re-worked it into what I hope will be a dance floor banger for 2017!" – VANILLA ACE
Touring globally, Vanilla Ace has previously performed in North and South America, Australia, South Africa and India, with bookings including HARD Summer festival in LA, Holy Ship in Miami, Green Valley in Brazil, Ministry of Sound and Egg in London and Chinese Laundry in Sydney, Australia playing alongside the likes of Amine Edge & Dance, Shiba San, Patrick Topping, Low Steppa, Roger Sanchez and Breach.
Alright now, that's enough reading. Listen to the record now, and get ready to start sweating!
Vanilla Ace's Whistle Blower is out now on Spinnin' Deep.
BUY LINK:
https://vanillaace.lnk.to/WhistleBlower
https://soundcloud.com/vanillaace
https://facebook.com/VanillaAce1https://twitter.com/vanillaace1
https://www.instagram.com/vanillaace1/