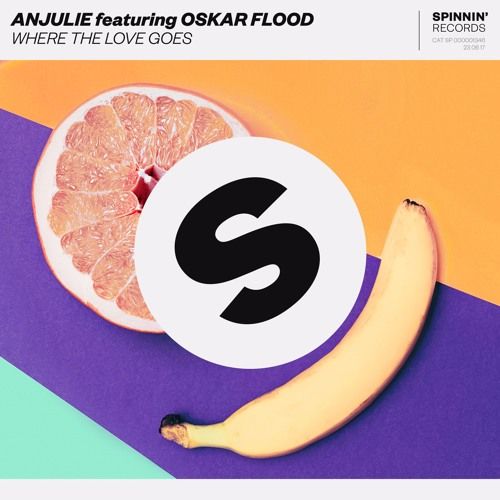 Anjulie ft. Oskar Flood - Where The Love Goes
No stranger to writing some of the hottest pop records around, Anjulie has worked with some of the biggest names in the game, including Kelly Clarkson, Icona Pop and Nicki Minaj. Her music has been featured on HBO, ABC, NBC and MTV and she received an MTV Video Music Award nomination for "Best Breakout Video of the Year".
More recently, the Canadian singer-songwriter has turned her hand to putting together dance-pop crossover hits, including a collaboration with Feed Me and Kill The Noise called Crazy Maybe released via DeadMau5's mau5trap label, and Supernatural, the anthem of 2016's HARD Summer festival, quoted by Nest HQ as "played in just about every set".
Now, Anjulie presents her amazing new single Where The Love Goes. Teaming up with LA-based Selena Gomez and Tove Lo collaborators, Oskar Flood, Anjulie delivers a beautiful pop-influenced record that borrows from current trends, but strips back the production enough to stand out from the crowd.
"I wrote Where the Love Goes with my insanely talented and also just insane friends Fran Hall, Kyle Moorman and Pete Thomas on a sunny day in the dead of LA winter. We drank flavoured sugarless sparkling water and ate organic salads with assorted nuts and turnt all the way up in colourful pyjamas and socks with flip flops to craft this deliciously fun bangalanger after a real-life group therapy session about trying to find something real in the soulless decrepit teenaged wasteland that we sometimes find ourselves in." – ANJULIE
Where The Love Goes is destined to end up on plenty of playlists this summer. Packed with infectious energy, and with Anjulie's stunning vocals riding high across Oskar Flood's undeniably danceable beat, this is easy to peg as a record that will have you dancing around your kitchen in no time.
Anjulie ft. Oskar Flood Where The Love Goes is out now on Spinnin' Records.
BUY & STREAM LINK / EMBED
https://open.spotify.com/album/7wbfmDfo7BRo7GnEnTIteR
SOCIAL MEDIA
https://www.instagram.com/anjuliemusic
https://www.facebook.com/anjuliemusic
https://soundcloud.com/anjulie
https://twitter.com/Anjulie