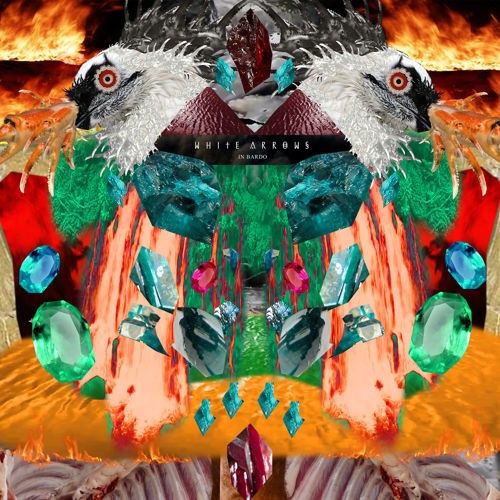 White Arrows – Nobody Cares
Los Angeles trio White Arrows are back with new music for 2015 driven by the dark, glacial and shimmering sound of 'Nobody Cares', released digitally via Votiv as a single on March 9th.

Following 2012's debut album Dry Land Is Not A Myth, White Arrows found themselves in the studio for the first time sat alongside a producer, allowing them to interpret and articulate the ideas rattling around frontman Mickey Church's imagination. The results spawned a meditative, ritualistic and uplifting experience as heard in the mesmerising new single 'Nobody Cares', taken from the forthcoming album In Bardo.

"'Nobody Cares' is about living in a self-obsessed society in a world moves so fast," explains Mickey. "I specifically wrote it because it is how I feel 98% of the time: honestly, nobody cares. It's about how living with that in mind can be bad and weird but also liberating. You could do something really embarrassing in life but in time people might only remember the incident but not the person. Because we're all too self-absorbed. It really represents the sub-conscious lyrical through-line around which the album is built."
The video for this naked journey was shot in Los Angeles with no permits withiin 2-3 takes only. Fitting that the outfit, worn by singer Mickey Church, was actually found ditched outside the Mexican tranny club where the footage was shot too.

The Californian band, who have played with the likes of Weezer, Santigold, White Denim and the Naked and Famous, have transcended their previous futurist funk, psychedelic rock and 80-flecked synth pop influences to create an experience – one that that defines their own world perfectly.

Feed your transitional state from this first offering and await album release news soon.