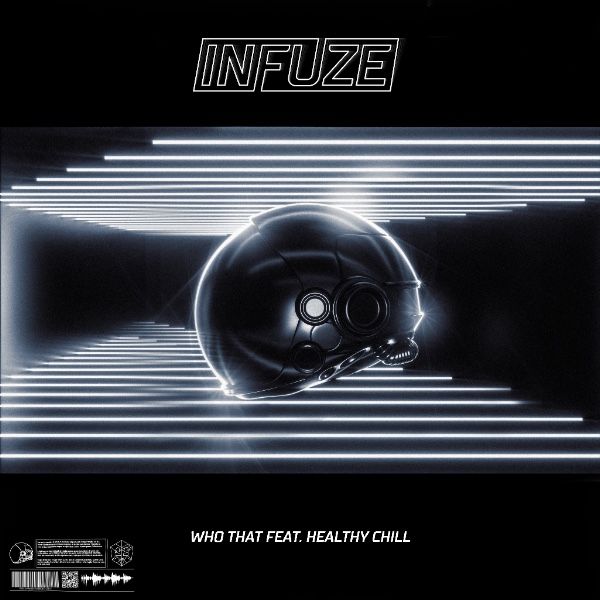 Infuze - Who That
New York's Infuze has roots in the bass music scene and has gathered a healthy following by way of releases on labels like Fool's Gold Records and remixes for the likes of Flosstradamus and Delta Heavy, plus his own label Untouchables. His hot new single Who That is an immense collaboration with Brooklyn rapper, Healthy Chill.
Healthy Chill's recent collabs with Gucci Mane and Troyboi have landed him firmly on the hip-hop map in the United States. "I wrote this track to specifically be a 'party' record" says Infuze of their collaboration."The drop is obviously high energy, but to me the main distinctive feature is that it manages to combine electronic music with classic party rap and celebratory horns. The bounce in the song is distinctly different from a lot of dance music being released these days and together with Healthy Chill I think we managed to create a true party banger, equally at home on a big festival stage or an intimate club party.
The perfect blend of dance flavours and modern hip-hop production, Who That shows just how far the marriage of the two worlds has come since the early days. The two worlds fit together seamlessly in this anthemic track, rather than sounding like the two separate entities they once were.
Far from being either a straight-up club or radio track, it begins with Healthy Chill's infectious delivery as colourful synth motifs develop around it. Commanding horn sounds ring out a triumphant chord progression as the heavy beats drop and bright synths pulse away, with the vocals pitched-up into a warped cartoon effect. The track keeps on twisting and turning, with a mad section at the end seeing horns and old skool stabs trading blows before a heavenly synth outro. It packs more ideas into three minutes than most producers manage in a whole EP.
"Healthy Chill is a rapper who I plan to work with a lot more" says Infuze. "We had amazing chemistry in the studio and more recently on stage as well. His delivery is super bouncy and fun, and his lyrics and punchlines super clever, and that, combined with fun grooves and complex dance elements makes this a very special song. As we move toward 2019, I will be releasing more music with him for sure."