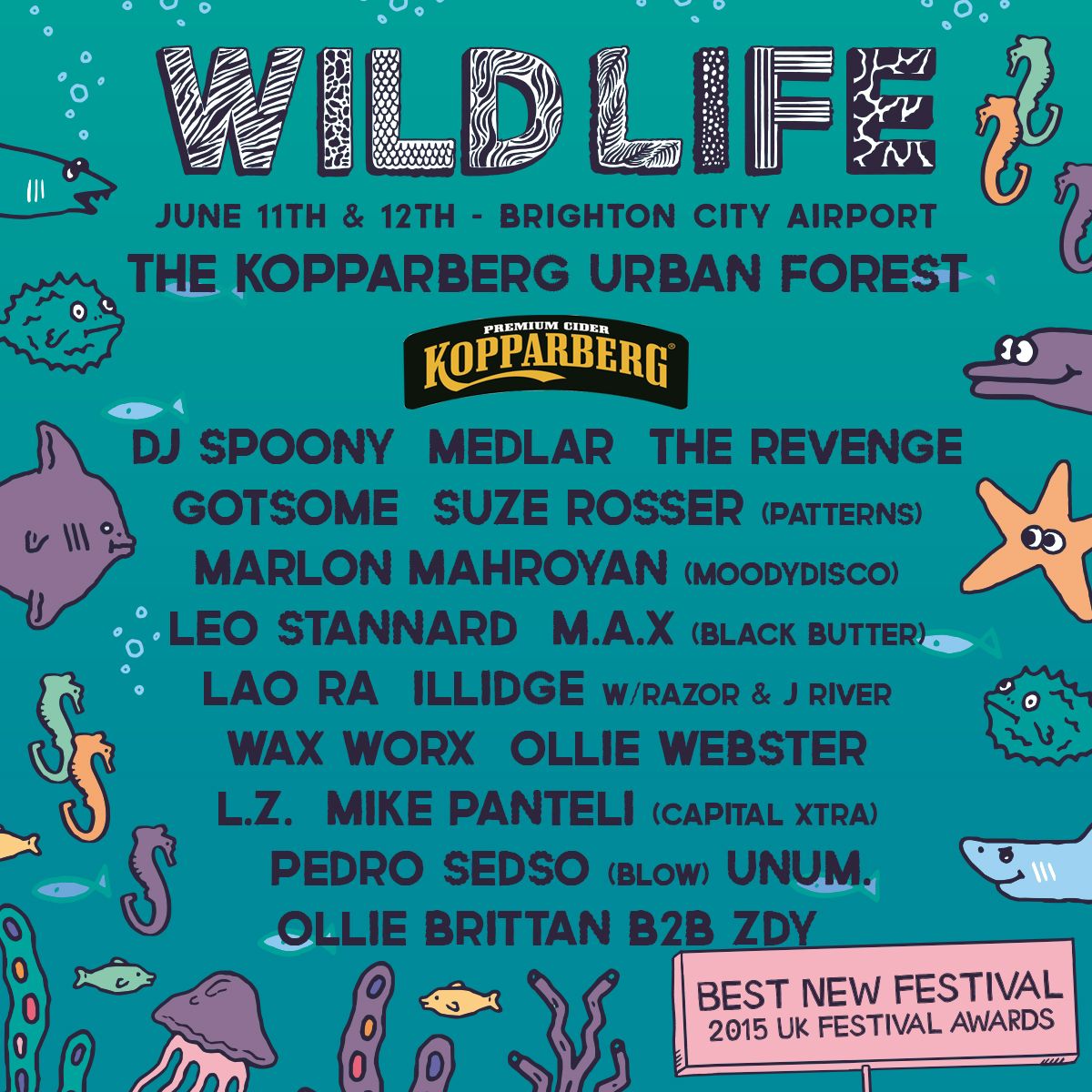 WILD LIFE: Rudimental & Disclosure video and new stage announcement
Disclosure and Rudimental were recently on location on a planning mission at what will become the WILD LIFE festival site, Brighton City Airport, which you can watch here. Talking plans and their top picks under the guidance of their festival PA, Chris, this day in the life gives us a taste of how things are shaping up for the curators.

Expanding the horizons and footprint of the festival ever further, WILD LIFE is proud to announce that Kopparberg's 'Urban Forest' will become part of the wilds for 2016 – with plenty of local and worldwide acts to explore! This conceptual event crafts a Scandinavian enclave into its environment, inviting festival goers to become enchanted by its enigmatic pinewood clearing and entranced by exceptional artists. The stage is set to welcome a legend of Garage in ex-Radio 1 DJ Spoony, Wolf Music's experimental prodigy Medlar and the full raw power of house DJ The Revenge; heroes of Brighton are booked to unharness their taste-shaping talents on crowds from home and afar, with Pattern's own Suze Rosser and Moodydisco's Marlon Mahroyan heading.

Sourcing a lineup reflective of the sound on the ground in Brighton, and with the latest addition of Rag'n'Bone Man, who comes as one of the champions of Brighton and chiefs of the South Coast crew, Rum Committee, WILD LIFE and Kopparberg have also secured a prestigious, national taste-maker in DJ Spoony. A veteran of radio who helped define the Garage we now see in resurgence, Spoony brings his 'House of Groove' from Ministry of Sound Radio to this living and lively locale. An elusive artist known widely for his elegant electronic music since releasing debut album 'Sleep', with little known of himself, Medlar in many ways encapsulates the setting with an urbanized, untamed but lush style. He joins The Revenge, vaulted into fame in making DJ Mag's Album of the Year 'Love That Will Not Die' as well as home grown talent booked for the stage includes the previously mentioned Suze Rosser and Marlon Mahroyan as well as Illidge of Freerange, Unum, Pedro Sedso of After Hours animals Blow, local underground favourite Wax Worx' and a host of additional Brighton DJ talent.