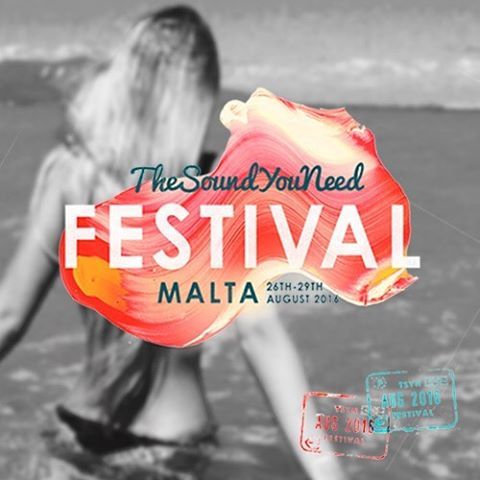 TheSoundYouNeed Announces Full Line Up for Malta
The first ever TheSoundYouNeed Festival in Malta is already shaping up to be the best event of the summer, and now it is revealing even more exciting names. This is the debut instalment of the sun kissed and dreamy TSYN Festival and it is really sure to put Malta, the most fast rising and refreshing new dance market in the world, properly on the discerning dance lover's map in 2016.
Taking place between 26th and 29th August 2016, the sorely overlooked Malta will provide a beautiful setting and baking hot sun for the likes of well informed first wave names Hudson Mohawk, Fakear, FKJ, Sam Gallaitry, Bondax, Slow Magic, SG Lewis, Jungle (DJ Set), Joe Hertz, STWO, TÂCHES and Durante.
Joining those talents to make for truly mouth watering proposition are the super hot likes of What So Not, Basenji, Point Point, Mr. Carmack and Kilter, and between them they have clocked up many great dance floor hits and cover many musical styles with great skill. In all, with the original line-up announcement, this confirms TheSoundYouNeed Festival is carefully curated and expertly put together so that you will simply not be able to see all these names play together in such a picturesque setting anywhere else in the world.
This three day event will be one of the most breathtaking in Europe with golden and red sand, crystal clear blue blue lagoons, medieval dungeons and Calypso's Cave all making for the backdrop right in the heart of the Mediterranean Sea. It will surely be a one of a kind experience with many artists playing across various stages. From swimming to sun bathing, dancing to diving, maxing out on the dance floor to relaxing on the idyllic Malta, TheSoundYouNeed is just that.
http://malta.tsyn.co/en/
https://www.facebook.com/thisisthesoundyouneed