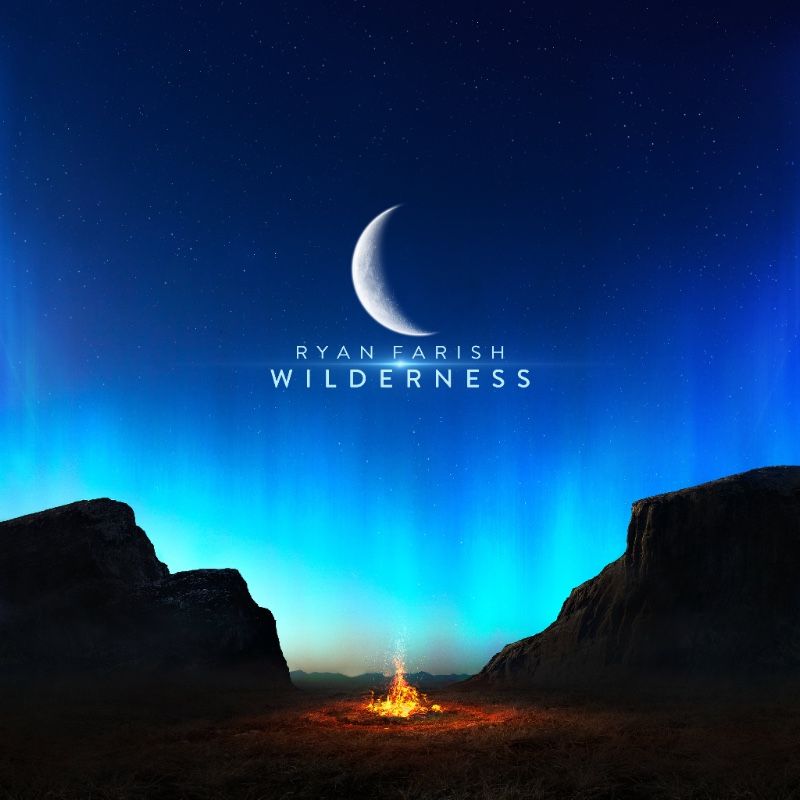 Ryan Farish - Wilderness
GRAMMY® recognized recording artist and composer Ryan Farish has just made the title track of his impending 16th studio album 'Wilderness' available for all ahead of its' release via his YouTube channel. What makes the title track exceedingly special is that the ambient vocals featured are all that of Ryan's own.
Ryan is preparing tirelessly for the release of the full body of work this Friday, August 10th which will be releasing via his own label RYTONE Entertainment. With this album fittingly inspired by the tranquility of the outdoors, his latest body of work is impactfully emotive, with Farish himself stating "in many ways, the music of 'Wilderness' embodies what I feel has been the most intentional music I've ever created."
To get fans appropriately excited for the occasion, the album's pre-order is open to the public ahead of the project's release. Furthermore, Ryan Farish has made the first 5 tracks of 'Wilderness' available for preview. 'Child', 'Fragile', 'Letter from Home', the albums' title track 'Wilderness' & 'My Heart Beats for You' are now available for download, providing early insight into what's in store from the 11-track release in its entirety this Friday. Fans who pre-order the album via iTunes will receive the tracks automatically, while those who wish to wait may download them individually leading up the album's full release and preview via his YouTube.
Farish's discography glistens with intelligently produced, artfully composed and masterfully curated collections of electronic music, with 'Wilderness' set to be no exception. Having earned four Billboard charting releases, well over 280 million streams across all platforms and co-writing credentials on a GRAMMY® nominated recording it is undeniable that Ryan's words have earned their weight, making 'Wilderness' his most highly anticipated release to date.
'Wilderness's 11-tracks flow through a musical journey that "follows no scene or trends", Ryan shares. "With careful balance of mixing acoustic instruments, electronic, analog synths and my own ambient vocals, for me this music embodies and offers a transparent reflection of where my music and artistic voice is, in this moment." The body of work will take listeners though vivid, soothing and inspiring scenes via sound and evoke emotion as organic as the album's title itself.

His late 2017 album 'Primary Colors' soared to the top of iTunes electronic charts, debuting at the number three position. The 15-track composition was released on trance legend Tiësto & industry trailblazer Arny Bink's famed Black Hole Recordings, one of many releases Farish has made on the label since 2014. Along with Tiësto, Ryan Farish has long been acquainted with some of the most influential musicians in trance and melodic dance music. He's received support over the years from the likes of Above & Beyond, Aly & Fila, Paul Van Dyk, Kyau & Albert, Roger Shah, TyDi, Sean Tyas, Danial Kandi, Sied Van Riel, Sunny Lax, and Paul Oakenfold, having had his tracks featured on their radio shows, live DJ sets, and has been scouted for scores of remixes and collaborations.

The lush, vibrant soundscapes of 'Wilderness'
will be unveiled to listeners all over the world this Friday – August 10th, 2018

Pre-orders are now open
Act now to be among the first to take the latest musical journey from Ryan Farish.