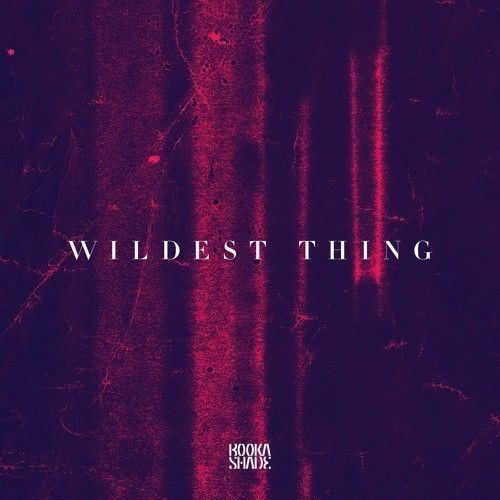 Booka Shade - Wildest Thing
Booka Shade, the world-renowned Berlin beat makers that need little introduction, are back with their brand new single 'Wildest Thing', forthcoming on their own imprint Blaufield Music.
Following on from earlier 2015 releases 'Yaruba' EP & the huge track 'Line of Fire', 'Wildest Thing' is yet another showcase of their incredible talent. The release explores their deeper and techier signature elements that have gained them worldwide recognition & the experimental synth textures are a nod to their depth as electronic music producers. Their 118 mix of 'Wildest Thing' brings the pace down, tapping into more percussive components, creating additional layers to the original record but retaining the catchy vocal hook.
Over the past 2 decades, Booka Shade have produced five studio albums & paved the way for electronic artists around the world. Renowned for their ever evolving live shows, the diverse duo have always been at the core of live music production development.
Having received an accolade from Resident Advisor as one of their Top 5 Live acts in the world, Booka Shade continue to boast an ever growing touring schedule.
See below for the full list of upcoming touring dates.
28 August 2015 – San Francisco, CA – Mezzanine
29 August 2015 – Denver, CO – Beta
4 September 2015 – SAT @ Montreal, QC, Canada
5 September 2015 – North Coast Music Festival, Chicago, USA
6 September 2015 – Nocturnal Wonderland, San Bernardino, CA, USA
11 September 2015 – HEART, Ibiza Gran Hotel, Ibiza, Spain
12 September 2015 – Holi Festival Of Colours, Queen Elizabeth Olympic Park, London, UK
13 September 2015 – Holi Festival Of Colours, Queen Elizabeth Olympic Park, London, UK
'Wildest Thing' will be released on 28th August exclusively on Beatport, with an iTunes release to follow on 11th September
For more information on Booka Shade please see below:
http://bookashade.com/
https://www.facebook.com/bookashade
https://twitter.com/bookashade
https://soundcloud.com/booka-shade