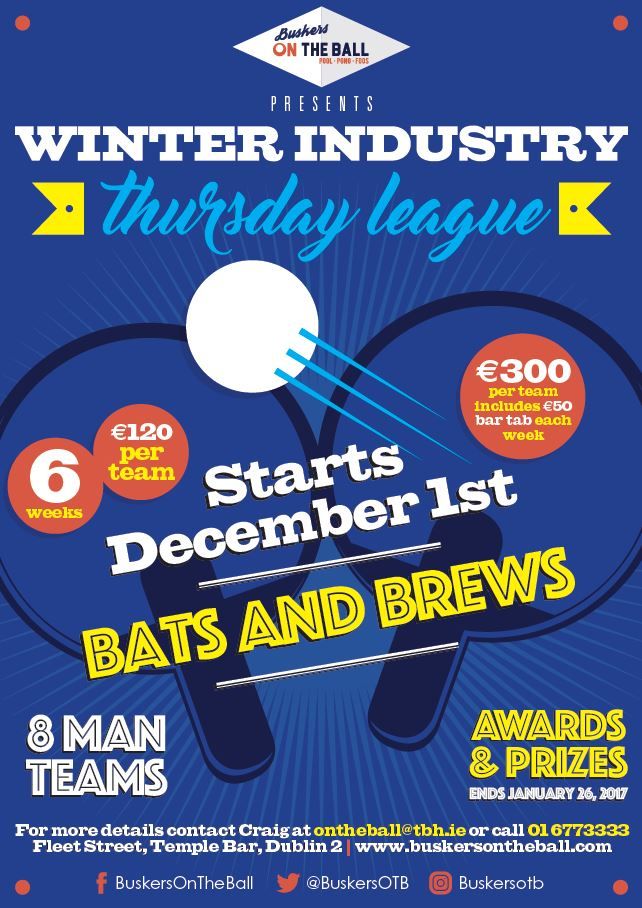 Winter Industry Table Tennis League
It's simple, teams can be made up of 4-8 players. The league is spread out over 9 weeks with a 3 week break during the hectic Christmas schedule. Teams can either pay €120 to enter or €300 to enter and receive a €50 bar tab each week the league is on.
With the Winter weather in full force, getting out and keeping active has hit it's annual lull. Here at Buskers On The Ball we've the perfect way to get you out and stay active during the Winter months and with no need to worry about the weather because it's all indoors!