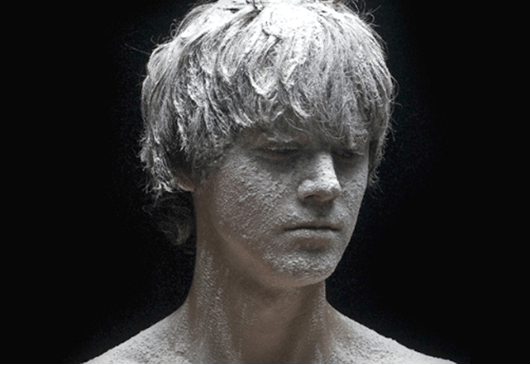 Winter Plisskën – This Weekend!
After the hugely successful Plisskën Festival earlier in the year, the team return to celebrate their fourth Birthday. On Thursday 4th and Friday 5th of December, the Winter Plisskën Festival will be hosting consecutive nights in Greece's largest 2 cities – Iera Odos in Athens and Principal Club Theatre in Thessaloniki. The opening night will see electronic heavy weights Simian Mobile Disco bring their trademark melodic techno to the capital alongside legendary New York outfit Swans, showcasing their experimental post punk to the masses before heading up the east coast for round 2. They will be joined by dub and reggae master Lee 'Scratch' Perry, Ninja Tune's avant-garde producer and multi-instrumentalist The Bug and popular American trip hop artist Son Lux.
"I'm an artist, a musician, a magician, a writer, a singer; I'm everything. My name is Lee from the African jungle, originally from West Africa. I'm a man from somewhere else, but my origin is from Africa, straight to Jamaica through reincarnation; reborn in Jamaica…" – Lee 'Scratch' Perry
Lee 'Scratch' Perry is a Grammy award-winning reggae and dub artist, who has been highly influential in the development and acceptance of reggae and dub music in Jamaica and overseas. He employs numerous pseudonyms, such as "Pipecock Jaxxon" and "The Upsetter". Arguably the first creatively driven, "artist-producer" in modern recorded music, Lee 'Scratch' Perry occupies the highest level of music making – standing comfortably next to pioneers like George Martin, Phil Spector, and Brian Wilson.
"I don't feel complete or alive unless I'm making something." – Michael Gira
Swans were one of the few groups to emerge from the early 1980s New York no wave scene and stay intact into the next decade. Formed by Michael Gira in 1982, Swans employed a shifting lineup of musicians until their dissolution in 1997.
They are now receiving some of the highest praise of their carrier since their reformation in 2010 and with the release of the explosive 'The Seer' in 2012 and 'To Be Kind' just 5 months later. Both records put Swans well ahead of the game and were met with critical acclaim. They have now grown in reputation as one of the greatest live bands on the planet.
"Blurring the boundaries between studio composition and live performance." – SMD
Simian Mobile Disco, the pioneering techno duo James Ford and Jas Shaw, are synonymous with the development of new rave scene, and Winter Plisskën Festival sees their first appearance on Greek soil with their new project, 'Whorl'.
Following in the footsteps of legendary predecessors such as Tangerine Dream, Simian Mobile Disco stripped back their usual electronic set up last April when they recorded the 'Whorl' totally live, using both analogue synthesizer and a sequencer, in a desert of California on behalf of the legendary Anti Records (Tom Waits, Kate Bush).
Whether creating club anthems such as 'We are your Friends' and 'Cruel Intentions', or following more ambient tracks, the SMD always manage to present a unique hybrid of a show, skilfully combining live elements with the gradual escalation of a DJ set.
Citing influence from the widest range of electronic music, the audio-visual spectacle of Simian Mobile Disco bridges the gap between the legacy of Jean Michel Jarre and subversive experimental techno of Aphex Twin.
"Sonic sickness hits heavier when surrounded by the sweetest hooks" – The Bug
The Bug is the alter ego of ingenious producer Kevin Martin, also known for his work with King Midas Sound and for his collaborations with countless artists such as John Zorn, Kevin Shields and El-P.
Martin has managed to build a strong fan base under his persona as The Bug, with a reputation for energetic live performances that has spread rapidly in the underground bass scene worldwide.
Over the last six years, The Bug has put out two of his most ambitious releases in his 20-year career.
His last album, 'The Angels & Devils' is a beautifully hybrid, dystopian dub reggae, industrial noise and experimental hip hop masterpiece, with contributions from Death Grips, Liz Harris and Gonjasufi.
"Music that I really love either tells an incredible story, or doesn't tell a story at all; I'm compelled by both extremes." – Son Lux
Ryan Lott, is perhaps the most active and admirable new producer in recent years.
He has released three albums as Son Lux to date, to critical acclaim, and the latest EP 'Alternate Worlds' includes a collaboration with chart-topper Lorde.
Further proof of Lott's highly active and diverse career is his involvement with film soundtracks such as Looper and The Disappearance of Eleanor Rigby, amongst others.
The whole project is characterized by compositional flair, perfect technique and orchestral backing with electronic elements, enjoyed by all who attended the Summer Plisskën Festival.
Winter Plisskën Festival 2014 opens its doors Thursday, December 4th at 20:00 at Athens, Friday, December 5th at 20: 30 in Thessaloniki. With the first ticket batch sold out, sales continue at the price of 25 Euros. More information about the times will be announced soon.
Plisskën Festival has also been nominated for 'Best Indoor Festival' by European Festival Awards as well as the star for the Greener Festival Award, both for the second consecutive year running.
Website || www.plisskenfestival.gr
Facebook || www.facebook.com/plisskenfestival
Twitter || www.twitter.com/plisskenfest
Blog || www.plisskenfest.tumblr.com
Youtube || https://WinterPlisskënFestivalPromo
Tickets | www.viva.gr/tickets/festival/plissken-2014-winter-edition
Prices: early bird tickets for 20E are sold out
Presale tickets now at 25E and at the box office that day they will be 30E