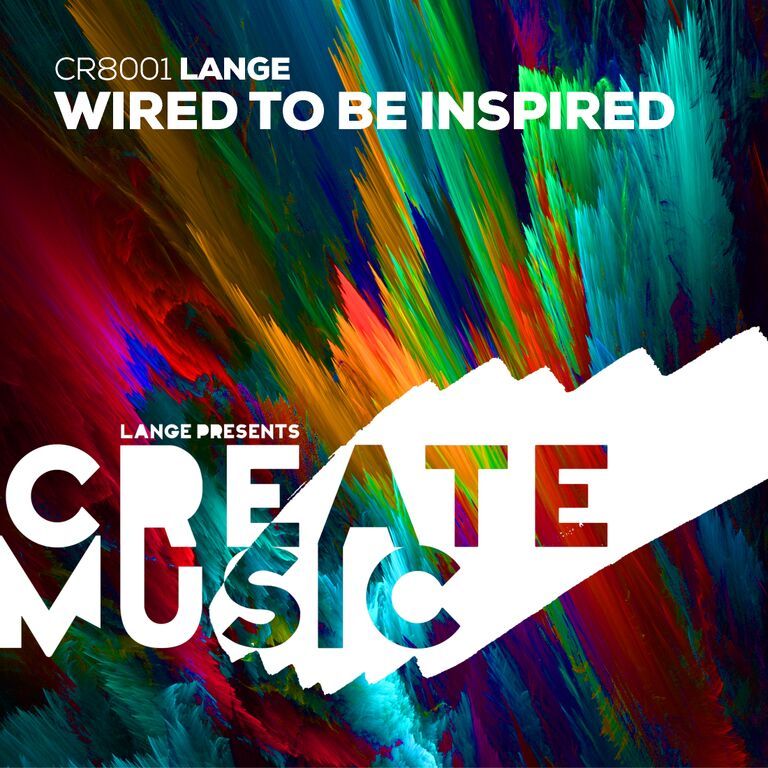 Lange - Wired To Be Inspired
Influential DJ and producer Lange has been on the top of his game for the past decade and he is now continuing his run with another top-notch wonder by the name of 'Wired To Be Inspired'. Out on the 10th of August, 2015, 'Wired To Be Inspired' will be seeking to add more weight to Lange's brimming resume.
Established as one of the world's most influential electronic music artists, Lange has signed his name on 20 UK top 40 hits and countless heavyweight remixes for renowned acts such as: The Pet Shop Boys and Faithless to name a few, aside from featuring at some of globe's biggest events. Along the years his game-changing work has not gone unnoticed and Lange has landed a spot on the 'Top 100 DJ Poll' for 8 years and has placed at #6 on Tranceaddict's 'Top 250 Poll'.
Having achieved so much success, Lange has now started a new journey to reinvent himself and take the new Dance music industry advancements by storm, under his new brand Create. Create proposes a new ideology that is taking Lange back to his underground roots and sparking the interests that originally got him involved in music.
'Wired To Be Inspired' represents the first single under Lange's new musical path and it has already piled up massive support from A-list DJs like: Armin van Buuren, Paul van Dyk, Giuseppe Ottaviani, Solarstone, Photographer, Mark Sherry and Mike Saint-Jules. His fresh Trance wonder holds a marvellous underground and Techy feel to it, showcasing Lange's initial influences with a modern twist, keeping it relevant to today's scene. Classic melodies take over this production, offering a throwback to the beginnings of Trance, whilst Lange blesses the rhythmic foundation with subby elements and pumping Tribal beats. A dreamy, uplifting breakdown highlight is a surprise factor within this release before darker tones take the spotlight, contributing a distinctive contrast between the joyous main melody and harsher arrangement.
Having started this musical renaissance via 'Formula None' and 'Origin', Lange has scheduled 'Wired To Be Inspired' as the first official release on his new brainchild Create Music. Running alongside Lange Recordings and part of the Black Hole Recordings family, Create Music is Lange's creative hub and an ambassador for his new style, together with his fresh radio show 'Create' which replaced the ever so popular 'Intercity Radio'. 2015 is surely looking to be a bright one for Lange and with so many new projects under his wing, he is definitely keeping the Dance music world longing for what's to come in the months ahead.