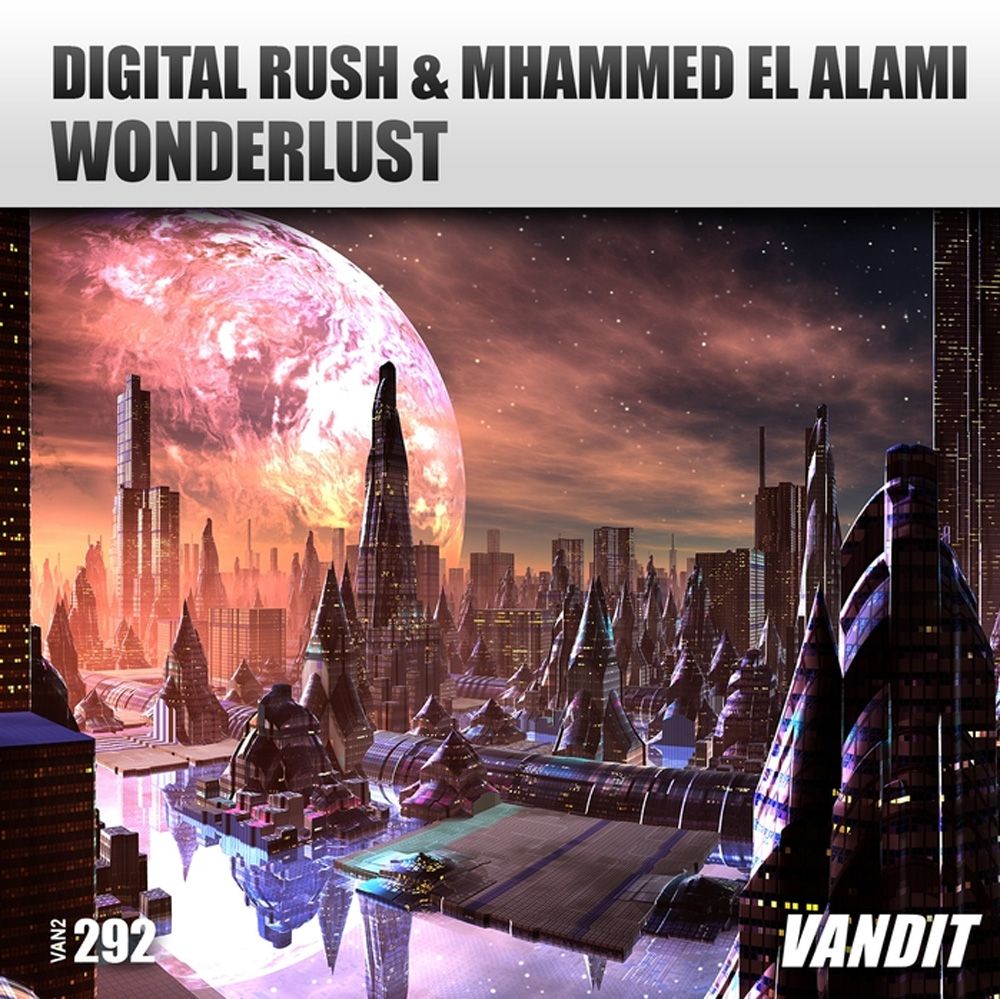 Digital Rush & Mhammed El Alami - Wonderlust
The operative word around VANDIT parts of late has been 'teamwork'. Within the last four weeks, that's given us M.O.R.P.H. x Mark (Sherry) on 'Magnetar', as well as the reteaming of PvD & Alex on 'Breaking Dawn'. In-line-with, we have another force multiplier for you this week in the paired-up form of Digital Rush & Mhammed El Alami.
Nu-guns they maybe, but this isn't quite the first time we've heard from at least one of our protagonists. Seasoned VANDIT-watchers will recognise Mhammed as the man who mixed Alex M.O.R.P.H & Woody Van Eyden's 'Dreamcatcher' to the heavens last year.
Memories of that floor splash were front-and-centre in our minds when their collaborative debut landed. Mere minutes after it arrived 'Wonderlust' was on the office sound-system and its signature ink was dry within the day!
With melodic chime, superheated chords, pads to match and journeying synth flow, up top 'Wonderlust's all about spring-beckoning harmonics. Don't let those first-listen ears deceive you though! Beneath all this beauty beats the heart of a genuine floor beast! Recursive drum-drive, resolute bass and beautifully arranged & mixed percussion zone it comfortably to the later-night spin.
'Wonderlust' from Digital Rush & Mhammed El Alami is now through VANDIT. Score your copy hereabouts: https://www.beatport.com/release/wonderlust-extended/2224154. You can also check it out via VANDIT's Soundcloud here: www.soundcloud.com/vanditrecords
Tracklist:
01: Digital Rush & Mhammed El Alami – Wonderlust
www.facebook.com/digitalrushaofficial
www.facebook.com/elalamimusic
www.vandit.com
www.facebook.com/VanditRecords
www.instagram.com/vanditrecords
www.twitter.com/vanditrecords
www.soundcloud.com/vanditrecords