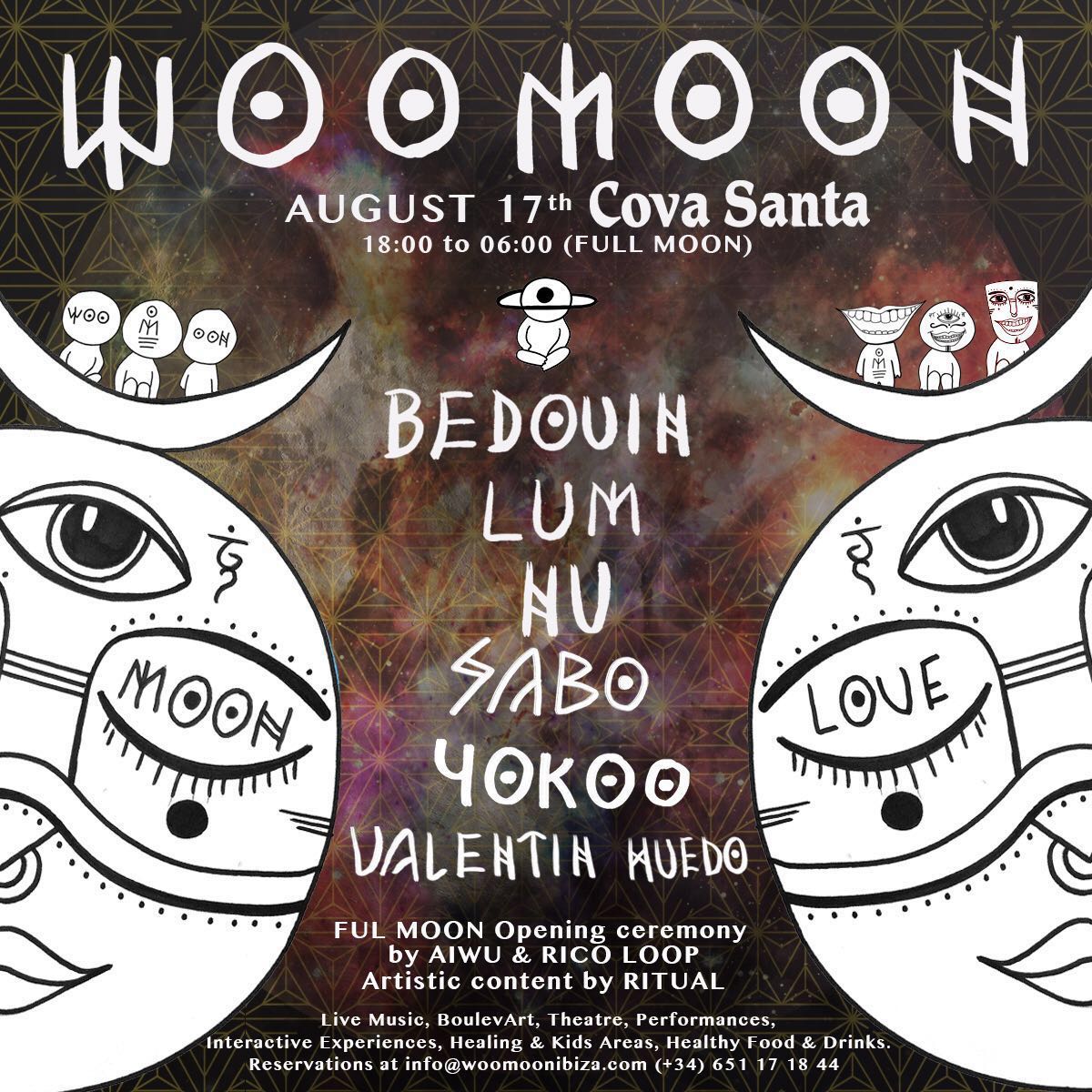 Woomoon Amor de Luna – Wednesday 17th August – Cova Santa
WooMooN seventh edition will be aligned with the stars and the moon, as once again we celebrate the new moon coming on Wednesday at Cova Santa.
We started this journey with the new moon and celebrated the full moon in July. Now it's time to celebrate the full moon cycle again with all the Woomooners, with all the tribe of Ritual Ibiza and with our family of DJs and performers.
Bedouin headlines this week together with the Californian DJ, Sabo, one of the most respected selectors of this new movement we like to call Nomad Sound. He has helped shape this scene thanks to the brilliant compilations of Sol Selectas. Rounding up the lineup are the rest of the WooMooN family: LUM, NU, YokoO, Valentin Huedo.
Rico Loop & Aiwu will open with a ceremony dedicated to the moon.
The moon enlightens and embraces us. It is at the origin of life, of creation, of fertility. The moon is our Goddess, The moon is love. Amor de Luna.
What: Woomoon
When: Every Wednesday from 6th July – 16th September 2016
Where: Cova Santa
Who: Storytellers Ibiza