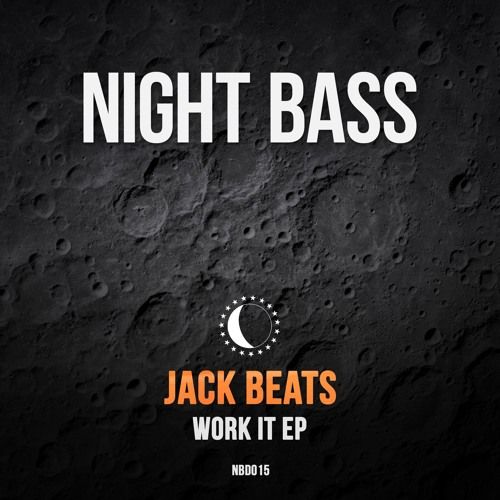 Jack Beats - Work It EP
London-based production duo Jack Beats are back with a bass-heavy bang, bringing us two fresh tracks, 'Work It' and 'Intermission' in the form of their 'Work It' EP. The 'Work It' EP, released via Night Bass, is available now on iTunes.
Coinciding with the 'Work It' EP release, Jack Beats will be kicking off the Asian leg of their WORK IT TOUR in Japan this Friday 25th March. The U.S. leg of the tour follows in May. See listed below full dates and details for the WORK IT TOUR.
A masterclass in bouncy, forward-thinking house music, 'Work It' leads the EP of the same name with an undoubtedly funky bassline groove. The more moody and rugged 'Intermission' brings up the rear with its 3am warehouse vibes. The EP has already garnered widespread support from the likes of MistaJam, who premiered 'Intermission' on his Radio 1xtra show on Friday night, and Annie Mac who premiered 'Work It' on her Radio 1 show.

After almost a decade together, Niall Dailly and Ben Geffin's mission statement remains largely the same as it did since they combined forces in 2007: to be on the frontline of inventive, prolific house music. While Jack Beats' sound is hard to pin down, it is one that was initially heavily influenced by their hometown of London. The duo's output is a reflection of their love of hybrid music, and wide-ranging influences from hip-hop to house to drum 'n' bass; it is this dedication to hybrid music that has helped Jack Beats' sound to translate so successfully internationally. Inspired by a hip-hop ethos, the duo's music is defined by a constant striving to do something different and to reinvent their sound.

Over the past few years, Jack Beats have managed to amass a dedicated international following of their thunderous bass-heavy approach to house music, aided by a string of monstrous remixes for the likes of Beyonce, Major Lazer, Florence & The Machine, Diplo and Rudimental. Renowned as world-class DJs, Jack Beats have graced many of the world's most important DJ booths and festivals including Coachella, Fuji Rocks, Glastonbury, EDC and Sonar, as well as having released on labels such as OWSLA, Rinse, Night Bass and Columbia.

The 'Work It' EP is out now via Night Bass and is available to buy and stream here: www.nightbassrecords.lnk.to/j2x9K
Check out Asia and U.S. tour dates below.

ASIA 'WORK IT' TOUR DATES
Friday 25th March – Circus – Osaka, Japan
Saturday 26th March – Sound Museum Vision – Tokyo, Japan
Wednesday 30th March – Arkham – Shanghai, China
Saturay 2nd April – Ripcurl Summer Carnival – Bangkok, Thailand
Sunday 3rd April – Play – Hong Kong, China

U.S. 'WORK IT' TOUR DATES
Friday 14th May – Hangar 305 – Miami, FL
Saturday 14th May – Populux – Detroit, MI
Wednesday 18th May – Eos Lounge – Santa Barbara, CA
Friday 20th May – Foundation Nightclub – Seattle, WA
Saturday 21st May – Love + Propaganda – San Francisco, CA
Tuesday 24th May – Beauty Bar – Las Vegas, NV
Wednesday 25th May – Terminal West – Atlanta, GA
Thursday 26th May – Kingdom Nightclub – Austin, TX
Friday 27th May – The Pressroom – Phoenix, AZ
Saturday 28th May – Exchange LA – Los Angeles, CA
Wednesday 1st June – Flash – Washington, DC
Thursday 2nd June – Coda – Philadelphia, PA
Friday 3rd June – Beta Nightclub – Denver, CO
Saturday 4th June – The Hoxton – Toronto, ON, Canada
MORE INFO
www.facebook.com/jackbeatsmusic
www.twitter.com/jackbeats
www.soundcloud.com/jack-beat