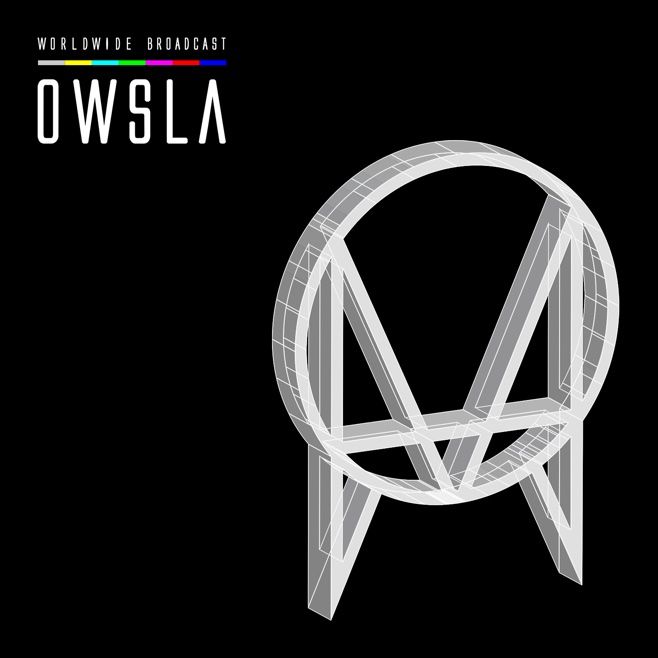 OWSLA - Worldwide Broadcast
OWSLA has announced their massive Worldwide Broadcast compilation, out January 29th featuring fifteen new songs to set the table for what's to come in 2016. The package includes new music from Skrillex & MUST DIE!, Getter & Ghastly, Wiwek, Mija, Josh Pan, Boaz, Louis The Child, Bixel Boys & Poupon, WAVEDASH, Sliink & Nadus, Barely Alive, San Holo x Yellow Claw, G-Buck and Alvin Risk.

The news of the compilation comes with a mesmerising video from Bixel Boys & Poupon for their single 'Ain't Your Girl,' directed by buzzing video team Room 113. OWSLA has aligned ubiquitous dance brand #FREELIFE with leading women's street wear company DimepieceLA to create a capsule collection complementing the video. Designed for women, the collection features custom long-cut flannel, a longsleeve black bodysuit and a sleeveless plaid bodysuit inspired by the female lead's independent and urban attitude. View the full collection via The Creators Project and purchase below.
OWSLA x #FREELIFE x DIMEPIECE COLLECTION:
http://store.owsla.com

WORLDWIDE BROADCAST TRACKLISTING:

1.) GTA – Red Lips (feat. Sam Bruno) (Skrillex Remix)
2.) Getter & Ghastly – 666!
3.) Wiwek – Rebels (ft. Audiobullys)
4.) DJ Snake – Middle (Mija Remix)
5.) josh pan – platinum (feat. Xian and Gaszia)
6.) Boaz – Flippo
7.) Louis The Child – From Here
8.) Bixel Boys & Poupon – Ain't Your Girl
9.) WAVEDASH – Bang
10.) DJ Sliink & Nadus vs. Manolo Rose (feat. Fame School) – Run Ricky Run
11.) Barely Alive – Back To Back
12.) San Holo x Yellow Claw – Alright
13.) G-Buck – B.O.B.
14.) Alvin Risk – Dream Time
15.) Skrillex & MUST DIE! – VIP's
16.) Pretty Bye Bye