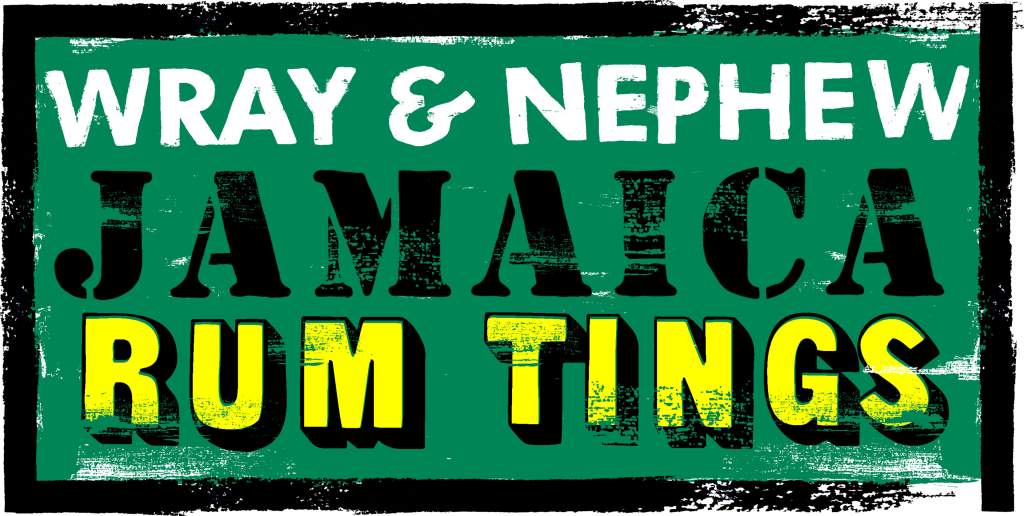 WRAY INVITES YOU TO HIS HOUSE THIS SUMMER FOR JAMAICA RUM TINGS …
Each year on August 6th, Jamaicans raise a glass to celebrate their independence saluting the nation's motto, Out of Many, One! This August, Wray And Nephew Overproof Rum continues 'Jamaica Rum Tings', a celebration of Jamaican culture through a series of all day events inspired by Wray & Nephew's Jamaican roots. 'Jamaica Rum Tings' celebrates Jamaica's rich heritage and its influence on UK culture and will come to life this year in Wray's House; bringing the house party vibe back!
Peek through the beaded curtains and step inside to discover the real Jamaica; a house full of family, food, pride, passion and damn good music! Wray and Nephew kicks off it's summer series at the Big Chill House in Kings Cross, toasting Jamaican Independence Day 2014.
On Saturday 2nd August, 2014, Wray and Nephew Overproof Rum will host a stellar line-up headlined by the legendary Goldie who will play an exclusive reggae set supported by Rompas Reggae Shack and very special guests plus Wreck It Up Crew, Real Roots and others to be announced; taking you on a trip through Jamaican musical history. Guests will enjoy the sounds of Jamaican music from all eras; skank to the latest tracks and salute the original riddims that inspired them.
From the front room to the kitchen, to the yard, there's a thread that runs throughout the heart of any Jamaican household where a truly memorable house party comes to life.
In every Jamaican household, the front room is a special place, reserved for special guests and occasions, symbolising a culture of hospitality and pride. Step inside Wray's Front Room a recreation of the traditional Jamaican front room, patterned furnishings assembled in the unique and distinctive Jamaican style. Check out the People's Gallery; a visual story of Jamaican imagery and influence and watch an exclusive Director's Cut of two Dazed and Confused Music Nation documentaries on UK bass music containing previously unseen footage of the artists behind it, and how they were influenced to develop new music genres that have become part of the UK's musical DNA.
Renowned chef Andi Oliver blesses Wray's Kitchen with a special menu featuring unique twists on Jamaican classics, plus a jerk BBQ that will sizzle taste buds on the roof terrace until 7pm. Also on the roof, London's original reggae music shop Dub Vendor will bring a selection of vinyl for guests to browse, listen and buy. Guests will be invited to take the Wray & Nephew free pour challenge to win prizes and will also have the chance to learn how to make the perfect Reggae Rum Punch.
Throughout the day Wray's Yard [Big Chill's main room] plays host to a soundclash to end all clashes brought to you by Rompa's Reggae Shack with a stream of surprise special guests. Expect the unexpected, this is definitely not to be missed! As midnight strikes, Goldie enters the Yard bringing his own special reggae selection, the tracks that served as his musical inspiration up front, live and direct.
Until the early hours, guests will enjoy the sights, sounds and tastes of Jamaican culture. This Jamaican Independence Day celebration will be sure to kick off the Jamaica Rum Tings series in true Jamaican style. Go to facebook.com/WrayAndNephewOverproofRumUK to find out how to get photographs included in the People's Gallery and also how to be in with a chance of owning one of 300 exclusive Wray & Nephew Dubplates.