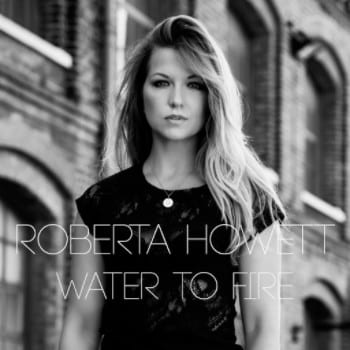 X Factor finalist and Irish beauty Roberta Howett stuns with latest track 'Water to Fire'
Roberta Howett is set to release her electric single 'Water to Fire' later this month. A dynamic songstress with years of experience, Roberta has a unique tone and flawless range that has won the hearts and minds of thousands over the years.

Born in Dublin, Roberta Howett has always been musically inclined. From a young age she competed in national competitions in Ireland and trained with the Royal Academy. The turning point arrived however when she was chosen as a live finalist on the first series of the XFactor, championed by Sharon Osbourne.
With XFactor complete Roberta moved to London and began working with well-known producer Jake Gosling, on her first single, 'Beautiful Lies' which she released independently. The song received national and regional airplay and entered the Irish Charts at No 23. Her song Shadows was also well received by national radio, and was chosen by national DJ Ray Foley to feature on Downloadmusic.ie's 'best of unsigned' album.

Roberta then joined girl group Fanfair, and worked with well know producers CutFather and Arnthor Birgisson. Their self-penned single 'Mission', was featured on Sky TV for Collection make up's TV campaign, in which the girls also starred.

Roberta's live catalogue is just as impressive. She has performed at Glastonbury with Sharon Corr, Oxegen Festival with Bressie and played to a sold out Twickenham Stadium. Roberta also supported The Wanted on their sold out UK Arena tour The Code, with her band Fanfair. Roberta also has some TV experience under her belt, as a guest presenter on MTVs TRL and as the singer on Ireland's weekly Saturday night show, 'Tonight with Craig Doyle'.

Roberta's latest track is a heady, brazen mix of classic pop sensibilities with a singer songwriter's touch. She cites the likes of Kate Bush, Florence Welch and Michael Jackson as key influences in her music. With this release she is certainly working towards cementing herself as a pop icon just like her heroes.

'Water to Fire' is available from October 23rd.

Links:
http://www.robertahowett.com/
https://soundcloud.com/roberta-howett
https://twitter.com/robertahowett
https://www.facebook.com/robertahowett/672682222859654