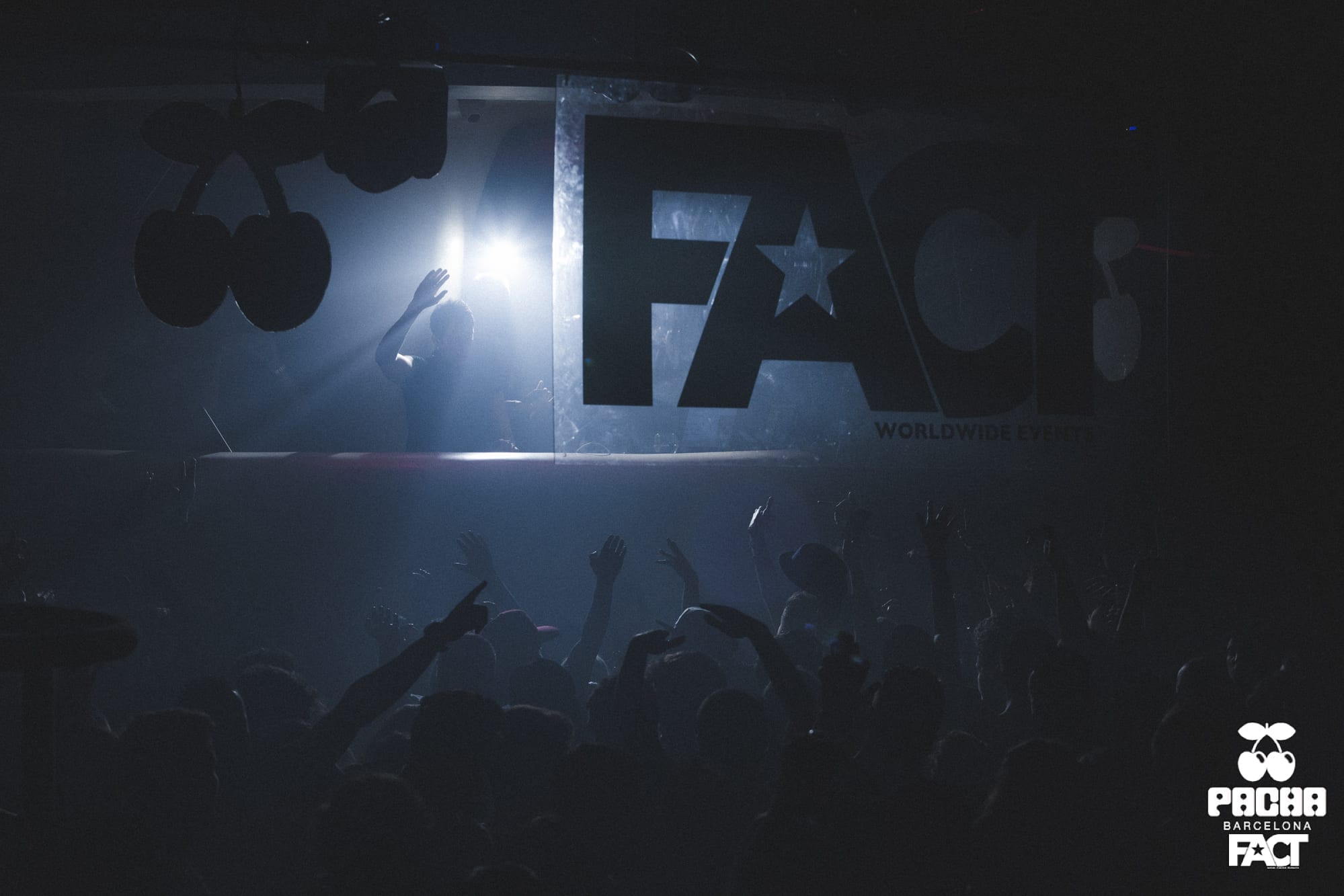 Pacha Barcelona & FACT Announce Winter Program
Pacha Barcelona has got a fine season of underground events all lined up for this Autumn and Winter. The famous club brand's Spanish outpost boats all the light, sound and fantastic production you would expect, and parties from top brands like Insane and FACT as well as more besides.
Acclaimed party people Insane have had another fine summer out in Ibiza with always sell out shows headlined by global icons like Technasia and UNER. They recently celebrated their first birthday with some fine events in Barcelona and now has a following of fans from all over the dance world as a result. Because of this it makes perfect sense they are to return to their home and be the lead Sunday night event at the much loved Pacha Barcelona, collaborating with Spanish heavy weights FACT to program a line up with everyone from Adam Beyer to Hot Since 82 all lining up before Christmas.
The Insane season kicks off on October 18th with with line ups programmed together with the FACT Barcelona team including none other than dance legend Dubfire with Shaded and Andre Buljat in tow, then on the 25th Insane Presents Cocobeaach Showcase with Crosstown Rebels bros Damian Lazarus, Arram Mantana and Sucre Sale. The week after it is techno legend Paul Ritch in town on the 1st November, Mexican house man Hector on the 8th, UK techno stars from Hotflush, Dense & Pika, on the 15th, then a Spanish special with Hector Cuoto and Cuartero plus Amnesia resident Mar T on the 22nd. Another massive Insane event then unfolds on December 6th with Drumcode's techno legends Adam Beyer and Ida Ingberg headlining and then UK pin up Hot Since 82 comes to town for a sure to be sold out show on the 13th December with Raxon from Dubai. As well as this some Insane shows will come in partnership with FACT, as outlined below.
FACT is a worldwide event brand that hosts all sorts of parties in pools, at OFF Sonar, in London, Ibiza and further afield. They kick off with a 3rd Mobilee showcase for the season (after ones at Off Sonar) and it features the boss lady Anja Schneider as well as Igor Vicente and Herr and it takes place on October 11th. The next FACT is then in association with Insane and is a very special event that sees global tech house and techno tastemakers Pan Pot stopping by on their The Other album tour. Joining the headliners who had a fine regular slot at Hyte in Ibiza this summer, are Herr, and so you can be sure this will be a very special event as they celebrate the launch of their second great album on their own Second State label. The third FACT for this season is again in association with Insane on December 20th and features recent Yakazi act Fur Coat, who also release on Crosstown Rebels and who play many dates with FACT, so are a true part of the family. They are joined by trust resident Herr for a night of moody house and techno.
As such Pacha Barcelona has parties line-up to rival any underground club in the world this winter, so be sure to make the trip out.
11
OCT
FACT pres. Mobilee w/ ANJA SCHNEIDER / IGOR VICENTE & DJ HERR
18
OCT
INSANE pres. DUBFIRE / SHADED & ANDRE BULJAT @ Pacha Barcelona
25
OCT
INSANE pres. COCOBEACH Showcase w/ DAMIAN LAZARUS / ARRAM MANTANA & SUCRÉ SALÉ
01
NOV
INSANE pres. PAUL RITCH @ Pacha Barcelona
08
NOV
INSANE pres. HECTOR / ANDRE BULJAT & WILLERS BROTHERS @ Pacha Barcelona
15
NOV
INSANE pres. DENSE & PIKA & REELOW @ Pacha Barcelona
22
NOV
INSANE pres. CUARTERO / HECTOR CUOTO & MAR T @ Pacha Barcelona
29
NOV
FACT & INSANE pres. PAN-POT & HERR @ Pacha Barcelona
06
DEC
INSANE pres. ADAM BEYER / IDA ENGBERG & ANDRE BULJAT @ Pacha Barcelona
13
DEC
INSANE pres. HOT SINCE 82 & RAXON @ Pacha Barcelona
20
DEC
FACT & INSANE pres. FUR COAT & HERR @ Pacha Barcelona